Unit Annual Planning Tips!
It's May – which for many of our units, means it's time to plan out the next great year of Scouting!!  Here are 10 tips to help make next year your best year ever: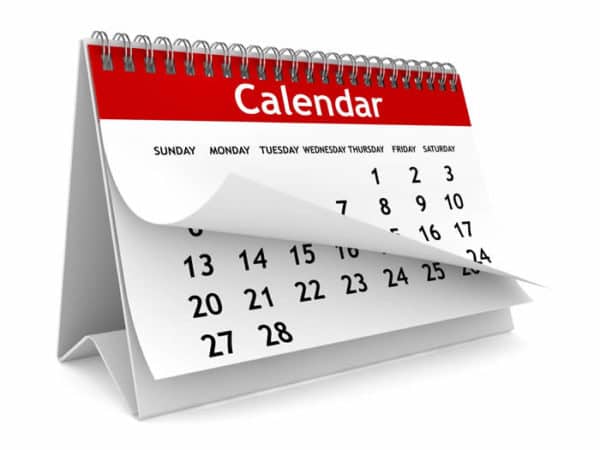 1) Plan to attend the District M Recruiting Kick-off this coming Saturday, May 21st at the American Legion Post 580 in Chanhassen. We'll start gathering at 11am and have sessions at 11:30am
2) Set a date for your pack annual planning meeting, which usually happens over the summer. Make sure to give everyone plenty of notice so they can attend
For Packs, the  Committee Chair typically leads this meeting with the input from the Cubmaster, Den Leaders and parents
For Troops and Crews, the Youth Leaders of the unit will lead and plan the meeting
3) Download a good calendar template to get started. I prefer an Excel template where you can type entries straight in.
4) Start to gather dates of things you will definitely want to plan around, such as:
Holidays (including religious observances for all faiths in your pack)
School breaks (winter break, spring break, summer vacation, etc.
School / PTA events that would drain attendance (concerts, parent/teacher conferences, field days, etc.)
Dates your usual meeting space will be unavailable (chartered organization conflict, etc.)
District or council events, such as camporees, training events for leaders, etc.
Joint pack / troop events (you'll need their calendar to do this)
Anything else that you want to make sure to remember
Write these into your calendar at the start, preferably in red font, so that you don't schedule something on these dates.
5) Before starting to fill in the rest, survey your unit to understand
 What events did the Scouts like?
What events did the Scouts not like?
What events would work again as is, or with modifications?
What night is best for everyone to meet?
What time is best for everyone to meet?
Anything else you need to know before getting started
6) Get your calendar and fill in the following items first:
Unit meetings – these are least likely to be moved.
Your monthly committee and leaders meetings
The monthly district roundtable and/or OA Chapter Meetings – try to keep this night clear so your adult and youth leaders can go
The events you typically hold every year, such as the Pinewood Derby, Blue & Gold Banquet (Cubs) or  summer camp, Court of Honor dates (Troop), etc
7) Find any Council or larger events on the Northern Star Scouting Council Planning Calendar for 2022-2023
8.) Before filling in any additional events, have a brainstorming session!  List out events that might be fun to do, and see how many of them you can get into the calendar.  Don't do the same exact calendar every year… be sure to change it up to keep the program exciting and engaging!
9) Look at your calendar and ask yourself:
Does this look like fun?
Did we select a good variety of activities?
Did we overbook our Scouts/families to where they'll burn out?
Did we plan enough events to keep everyone engaged and meet requirements?
Did we miss any important items and plan around conflicts that could be foreseen?
10) Do not publicize your calendar until all bookings are complete! For example, you might schedule a camping trip for a certain weekend, but the camp is unavailable.  It's a lot easier to change the calendar before you distribute it than afterward.  Make sure all your dates are good before releasing it.  Even after you release it, emphasize that it's subject to change based on unforeseen circumstances and they should watch the communication channels you've set up.