Momentum Launch is almost here! August 4th – 6th!
This exciting and inspirational virtual event will be streamed live from the Summit August 4th-6th, and we want you to join us!  Whether you were planning to attend the cancelled in-person Momentum event or your lodge's summer fellowship event, Momentum Launch will provide an opportunity to meet Arrowmen from around the country.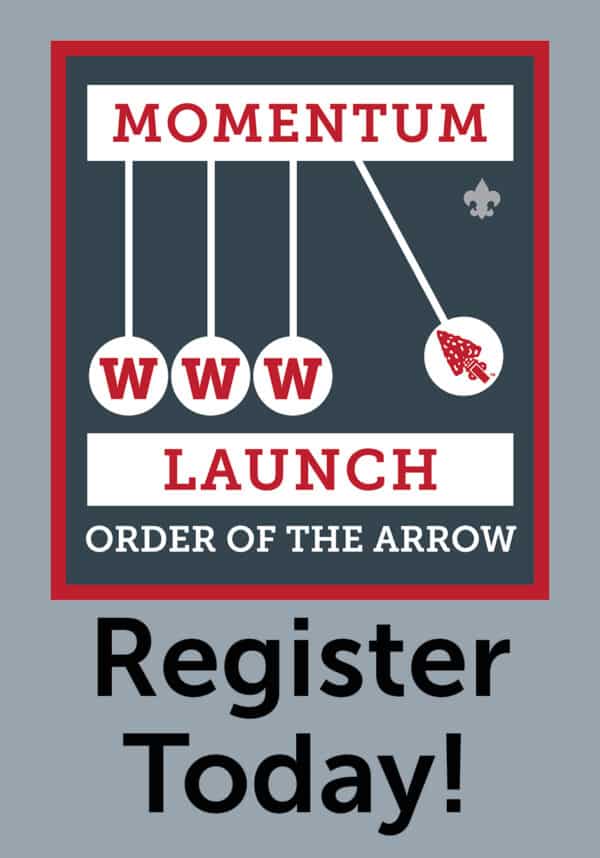 With dynamic training, fun games and activities, and opportunities to experience fellowship with Arrowmen from across the nation, this is sure to be an event you don't want to miss! Continue reading to find out more about the activities and training occurring during Momentum Launch. You can go here for more information and to register!
Looking to join in on all of the exciting opportunities at Momentum Launch? There are two different ways to participate in the event. Anyone can view the streamed content live and interact with the event via social media. However, registered delegates, for a fee of $30, will receive a full event experience. You can read more information about how to attend here!
Momentum Launch will include over 35 hours of original activities created specifically for the virtual experience. These 35 hours will be jam-packed with games, contests, and many more exciting activities! Some activities to look forward to are the Chef'd Cookoff, Kahoot Competition, and OA Gameshow. You can read about how you can have fun from your home here!
Coming to Momentum Launch is a list of quality training sessions taught by top-tier trainers that will surely help boost your lodge's performance! You can read more about how training will work here!