Recruiting Theme: Little Free Library
A great idea from District L: put some JoinCubs.Org bookmarks in every Little Free Library in your area!
LFLs are like leave-a-penny / take-a-penny cups, but for Books!  There's a world-wide map of 'official' locations here.  What a great fit for our promotional bookmarks!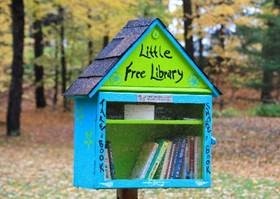 If you need some bookmarks, let your DE know and we'll get some to you right away.