What's Better: Mittens or Gloves?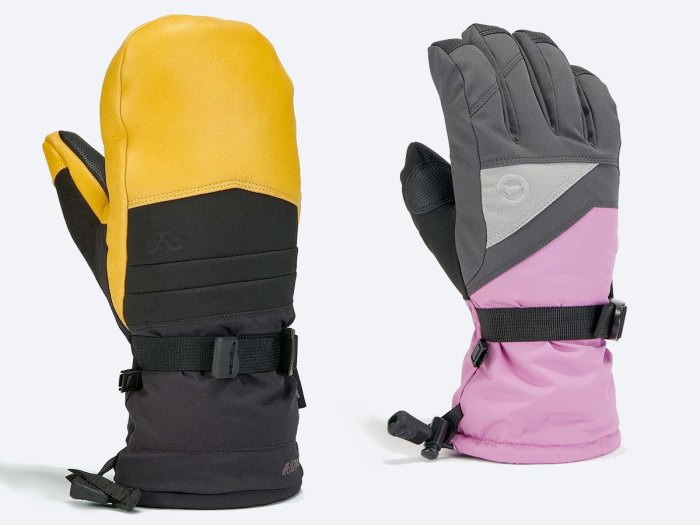 Q: What's better: mittens or gloves?
— William, New York, New York
A: That's up to your preference and the activity planned. Gloves allow for more dexterity; mittens tend to be warmer by keeping your fingers together. A more important question: Does it fit? Because that's key to staying warm.
Too big and the insulation won't be as effective. Too small and your skin might be exposed at your wrists.
Sizing varies slightly based on the insulation, but basic measuring is the same. To find your size, measure the circumference and length of your hand. Flatten your hand and measure around your knuckles, excluding your thumb, to find the circumference. Measure from the base of your palm to the end of your middle finger for your length. Check the manufacturer's size chart using these two measurements.
Quality brands to check out include Columbia, Outdoor Research, Black Diamond, Smartwool and Gordini. I recently tested Gordini gloves and mittens (gordini.com). The mittens felt warmer, especially with a drawstring at the base that could be cinched tight to keep snow out. For hiking in the snow, the mittens worked great, but wearing gloves was handier when adjusting a zipper or grabbing my phone to snap a photo.