Webelos Transition – be sure all your Webelos transition to Scouts BSA!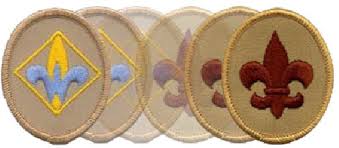 To clarify and to help the process in our District move forward, here is what you need to know about transferring your Scouts to their new troops.
We will not be using paper forms this year. Each family will transfer their Scout electronically by following these simple directions. Please be sure to remind the families that there is no additional registration fee and since they have already paid through August 2021 they should encourage their Scout to give Scouts BSA a try.
Click on Join/Renew by the Transfer or Dual-Registration (second green button)
Click on "Continue as Guest"
Use "Register NEW Youth-Transfer" and indicate "1"
Click Join/Renew (green button at bottom right)
Provide Registration Contact (parent/guardian contact information)
Provide information for Scout transferring and "Save"
Proceed to "Check Out Required" (no fee will be required but they must click the button to complete the check out)
The receiving troops will send me an email approving the transferring Scouts and the process will be complete.