Support Youth Information Access Bill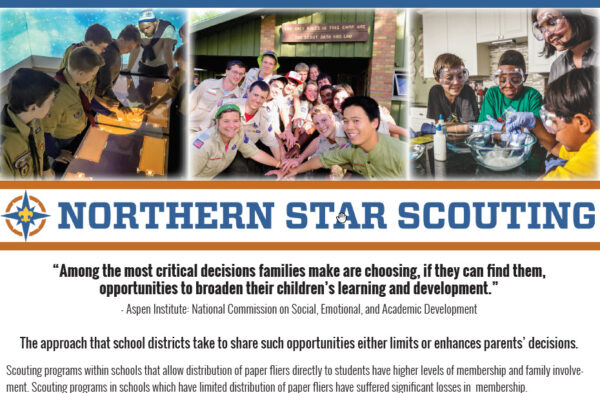 Dear Northern Star Scouting Volunteer,                                                                         
We are currently working to pass a legislative bill that would allow youth organizations, such as ourselves, to distribute paper fliers in the schools and we need your help in a grassroots campaign for support of the bill.
 We are at a critical time and are asking for your support in reaching out to your elected officials in support of the Youth Development Organizations: Informational Access Bill
               Senate Bill        SF 630
              House Bill         HF1523  
We are asking that you please reach out to your own local representatives and ask them to encourage Senator Roger Chamberlain and Representative Ruth Richardson to support the youth development organizations informational access bill.  Please contact your elected officials by Monday, March 29. 
 You can find contact information for your elected officials at www.leg.state.mn.us 
 When you email or call your elected officials, start by saying that you are one of their constituents.  Be ready to answer basic questions about the bill if they or their aides ask you about the bill or about Scouting.
Attached you will find letters from John Andrews and me asking for support.  We are sharing these, along with a copy of the flier we have been utilizing, as examples of your talking points for the bill or letters you could send.  A copy of the bill is also attached.
2021 Youth Development Organization Information Access Bill
If you would like to reach out to Sen. Roger Chamberlain or Rep. Ruth Richardson, directly to ask for support, here is their contact information.
Sen. Roger Chamberlain is the Chair of the Senate E-12 Finance and Policy Committee.
              [email protected]                651-296-1253
Rep. Ruth Richardson is the Chair of the House Education Policy Committee.
             [email protected]                       651-296-4192
If you have any questions, please don't hesitate to contact John or myself. 
 Thank you for your support and quick assistance during this very critical time.
Colleen Brazier
Deputy Scout Executive/Field