Stu Smith Selected as a 2019 Silver Beaver Award Recipient – Northern Star Council BSA
(previous Silver Beaver Recipients – PHOTOS)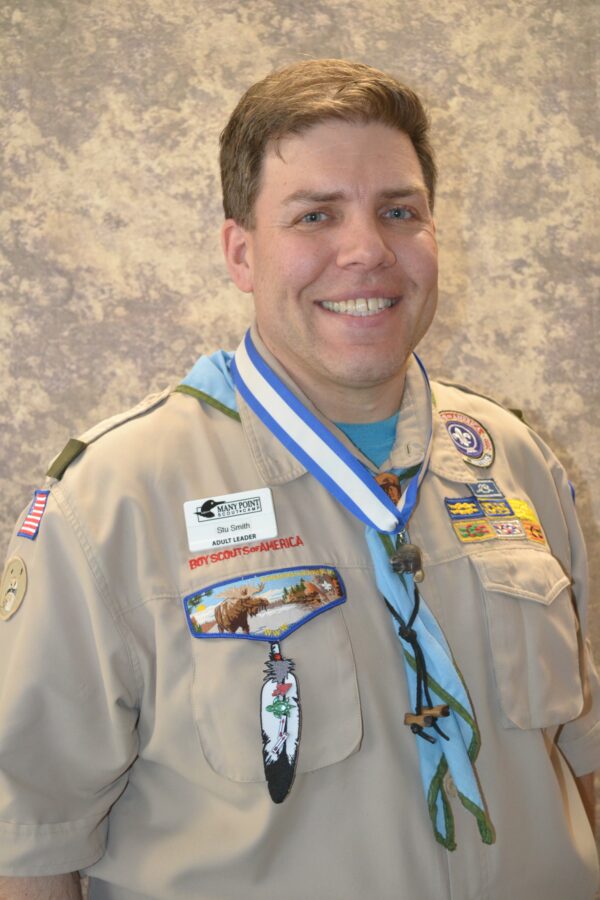 (previous LMD Silver Beaver Award Recipients – LIST)
Stu Smith, Scoutmaster for Troop 3283, was selected as a 2019 Sliver Beaver Award recipient in Northern Star Council.
In addition to his district duties, Stu serves many roles within the district and council, from a Lodge Chief as a youth, to a Cubmaster in Pack 3283, leading Den Chief training and working with the the Order of the Arrow Chapter and Lodge.
Stu is an Eagle Scout and a Vigil Honor member of the Order of the Arrow.  He has been recognized with the OA Founder's Award and received the District Award of Merit as a member of the Lake Minnetonka District.
Please join us at the Council Recognition Dinner, March 21, 2020 at the Golden Valley Country Club. Stu and the entire Silver Beaver Award class with be recognized that evening.
Once again, congratulations Stu , on your outstanding achievement!
The Silver Beaver Award is the council-level distinguished service award of the Boy Scouts of America. Recipients of this award are registered adult leaders who have made an impact on the lives of youth through service given to the Council, other non-Scouting youth organizations, and community organizations. It's given to those who do not seek it, but implement the Scouting program and perform community service through hard work, self sacrifice, dedication, and many years of service.
Please take a moment to congratulate Stu on this well-deserved honor, and make plans to attend the Council Recognition Dinner, Saturday,  March 21, 2020. Stu will be presented with his award that evening.
Council Recognition Dinner Information
Council Recognition Dinner Registration