See What You Missed at Roundtable!
Thanks to everyone who came out on Thursday! THANK YOU to the 60+ leaders who came out to Roundtable pick up your Recharter and FOS Packets and gain some great knowledge!
Attendees enjoyed a fun program at Roundtable: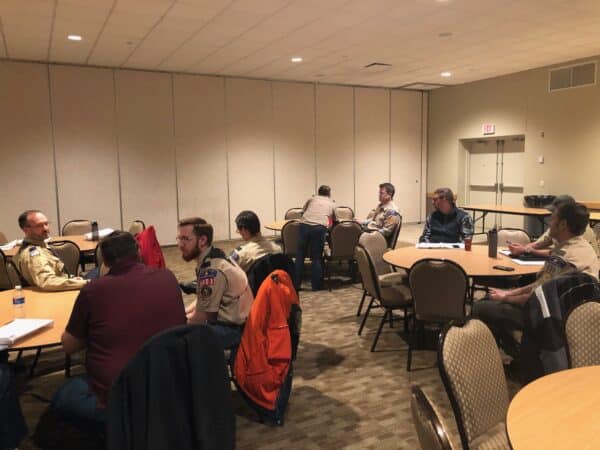 Cub Leaders discussed best practices on using Scoutbook to run your Den and/or your Pack with our experienced Cub Leader facilitator, Jessica Harrel. New leaders learned for experienced leaders and everyone shared great knowledge about how to use Scoutbook in their Unit!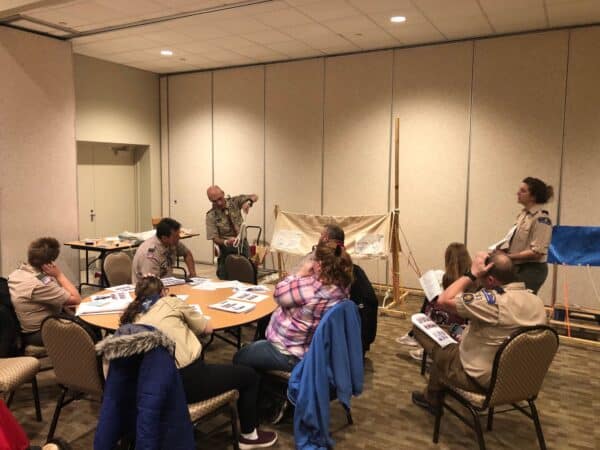 Our expert, Barth Redding, brought his knot teaching setup, showed several key knots, and everyone learned some new tips and tricks for teaching knots to your Scouts.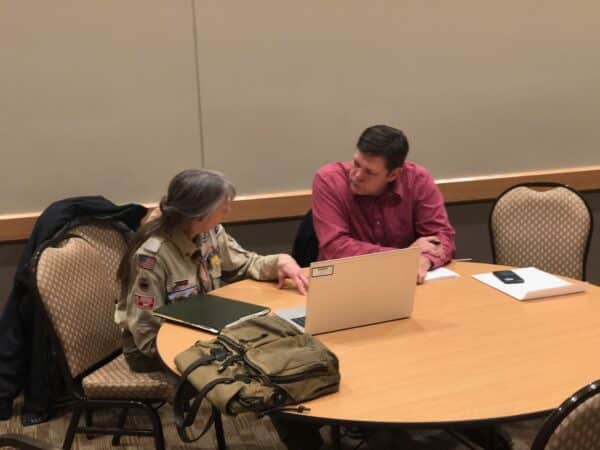 Julie Terpstra from the Advancement Committee discussed the role of an Eagle Advisor to a Youth in your Troop. How do you as an Eagle coach guide your youth on the key steps as they work on his/her Eagle.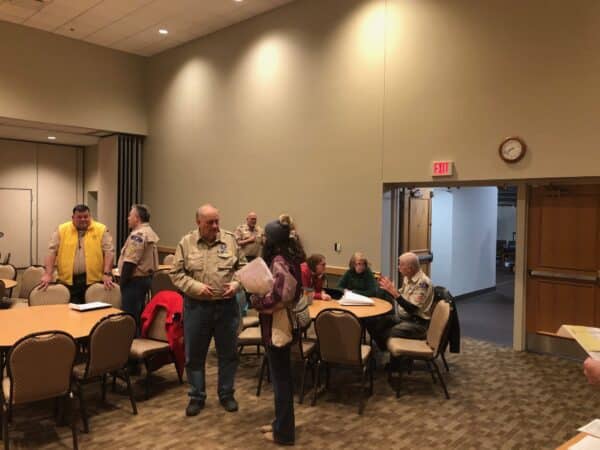 Several leaders gathered to discussed topics of interest to them and get help with rechartering questions and paperwork .