SCOUTING SERVICE IN-PLACE — April 24th – May 4th
SCOUTING IS SERVICE, ESPECIALLY NOW.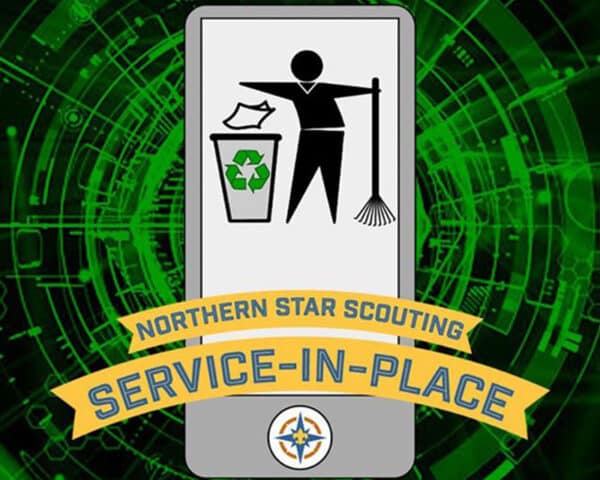 Scouting is service, especially now.  Join Northern Star Scoutings' Service In Place campaign between April 24th and May 4th.
Clean up a local park, write thank-you notes for medical professionals, or adopt a local storm drain.  Any service can count!  Need ideas?  Our Scouting at home website has lots.
Projects must follow state and federal guidelines for safety amidst the Covid-19 outbreak.
Your creativity and innovation not only support our communities and neighborhoods, but it also inspires others to take action. By reporting your service hours, you are also leaving a record of your unit's work in the community—efforts that we may be able to promote to other Scouting units. Help us celebrate your service, and provide resources to others by recording your service hours digitally today by using our online form.
Community Service Reporting Form
See the Service-in-Place Event on Facebook