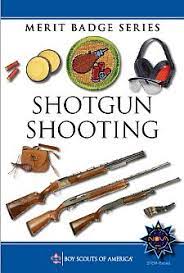 Register for a Northern Star Scouting hosted NRA Basic Shotgun Shooting Course.
Pre-registration required – limited to 20 individuals.
Register Online for NRA Basic Shotgun
What: Certification for NRA Basic Shotgun Shooting, which is required to become an NRA Shotgun Instructor.
When: Sunday, March 27th of 2022
Time: 8:00 am – 6:00 pm
Where: Stearns Scout Camp, Diamond Lake Lodge. 3303 County Rd 44, South Haven, MN 55382.
Fee: $75. Includes rifle, ammunition, and instructorship.
This class is for US citizens age 21 and older. No personal firearms or ammunition are allowed in class.
This course includes classroom and range time learning how to shoot shotguns at moving targets.
Students will learn NRA's rules for safe gun handling, shotgun parts and operation, shotgun shell components, shotgun shell malfunctions, shooting fundamentals, range rules, shooting at straight away and angled targets, cleaning, and the continued opportunities for skill development. This basic skills course is reqired to before applying to take an NRA Shotgun Instructor Course.