Lake Minnetonka Winter Camporee 2020 – Registration is Open!
Registration is now Live for 2020 Winter Camporee!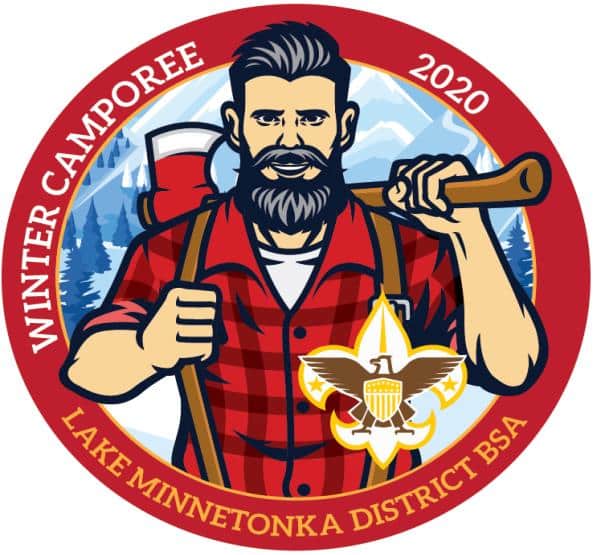 Join us at the 2020 Winter Camporee February 14-16th at Rum River Scout Camp! This is a lumberjack themed event, so dress and cook appropriately. In other words, lots of plaid, stocking caps, boots,lots of hearty stews (All Troops will be given sweet potato's to add in their dish) and yummy dessert to be cooked in the Dutch oven is expected and appreciated.
Winter Camporee Registration
Winter Camporee Information
FEATURING: WOOD SCULPTURE BY  CURTIS INGVOLDSTAD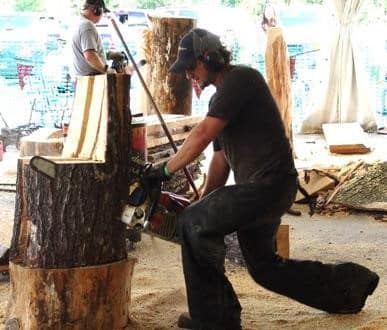 Curtis Ingvoldstad is an artist with a chainsaw. He has a BA in Studio Arts from the University of MN. He picked up the chainsaw 13 years ago after many years of oil painting and hand carving. He's a natural talent for sculpting and a rich ancestry of woodworking.
He has competed with the best of the best internationally and gained great respect for his realism, attention to detail and a very complex painting style. He likes to travel with his to Japan's biggest competition in the small mountain town of Toei.  Aside from carving he likes to go camping, hiking and fishing with his wife and three-year-old son
Check out some of Curtis's Work!
An Elm-to-Eagle Transformation
Lake Minnetonka Winter Camporee 2020
Rum River Scout Camp
15659 St Francis Blvd
Ramsey, Minnesota 55303
Price per Person – $25.00
This will be a fantastic event you won't want to miss!
We will continue with our popular carnival atmosphere where you can take advantage of preplanned activities, or create your own program and have some downtime.
Activities Include:
Klondike Derby
Log Pulling Contest
Crosscut Competition
Nail Driving Competition
Axe Throwing Competition
Snowshoe Racing
Merit Badges (all are partial)
Tote;n Chit
Fire'n Chit
Paul Bunyan Award

Hearty Dish & Dessert Competition
Campfire
Camporee Patch!