Keep up to date on World Scout Jamboree News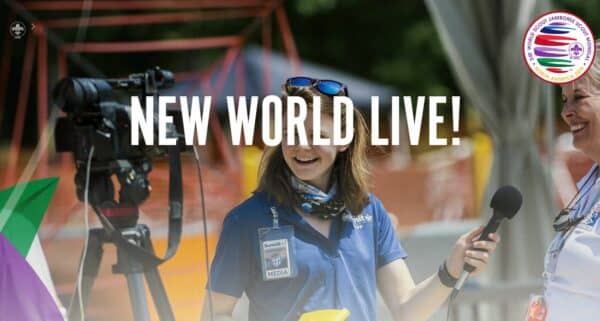 Each morning and night a live news and entertainment show will be broadcast across the Jamboree site and around the world. This humorous program will recap the current day's events, highlight interesting Jamboree stories, and preview the next day's activities.
Check out New World Live! for all of your World Scout Jamboree news and Live Stadium Shows!