Great Minnesota Aviation Gathering 2022 – Aviation Merit Badge Day Saturday, May 21st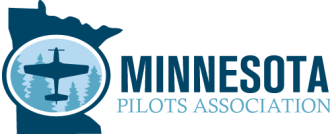 Annual Great Minnesota Aviation Gathering
Aviation Merit Badge Day
Sponsored by the Minnesota Pilots Association
Event Date/ Time/ Location:
Date: Saturday, May 21st
Time: 8:00AM-4:00PM
Location: Buffalo Municipal Airport
1305 County Rd 134 NE Buffalo, MN 55313
Event Costs:
Registration for youth participants is $10.  Thank you to the Minnesota Pilots Association for offering this opportunity to area Scouts!
Program Details:
Meet in the Arrival / Departure Building.
We ask that each youth bring a pre-filled Merit Badge card to complete at the event. We recommend bringing a copy of the Aviation Merti Badge Workbook.
Lunch WILL NOT be provided as a part of the event.
Each individual youth registrant needs to bring an adult – larger groups (e.g. a Troop or Patrol) should follow appropriate supervision requirements according to the Guide to Safe Scouting.
Participants will need to be prepared with both a Northern Star Scouting Health Screnning Checklist, and a copy of the Annual Health and Medical Record Parts A&B (BSA health form).
Questions?
Event Program:
Event Registration: Ben Coder, Activites and STEM Director 612-261-2329 or [email protected]