2022 TOTANHAN NAKAHA LODGE SPRING FELLOWSHIP AND RECOGNITION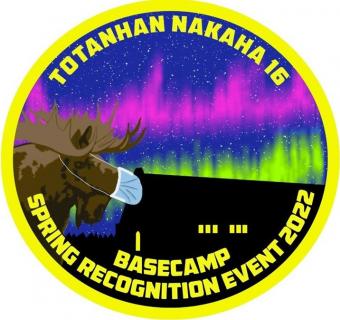 On Sunday April 24th TNL lodge is hosting the spring event to bring the membership together for fellowship and to recognize those who have served the lodge. The event will be held at Base Camp Team Building Center.  The evening will begin at 5:30pm with various booths set up around the building for Scouts to interact with.  Come watch DRONE RACING!  There will be a light lunch available to eat while interacting with the presenters at the booths. Booths from the various technical colleges, Scout camps, Explorer posts and many other exciting ways to learn, will be present.  In addition attendees may have the opportunity to make a bead necklace. The organizing team is working on a few more exciting options. Stay tuned!
The recognition event portion will begin at 7 pm and in addition to recognizing many members of the lodge, it will include the kick off for the lodge elections.  Attendees will be able to meet and talk with the youth running for the lodge positions.  Voting for the lodge positions will be available starting with the event.
 Pre-Registration for the event is required, so that we have enough chairs and food provided for all attendees.
Register Online
Where: TeamBuilding Center at Base Camp (6202 Bloomington Rd, Ft. Snelling, MN 55111)
When: Sunday April 24th
5:15PM Registration open.
5:30-7PM Program midway/ fellowship.*
7:00-8:15PM – Recognition /election event.
*A light meal will be provided during the program midway/ fellowship.
Event Cost: 
$25 covers the full program, including the recognition event.
Walk-ins will be accepted, but the price will increase to $35.
Program Midway: 
From 5:30-7PM a variety of vendors from local colleges, vocational schools, Scouting groups, and program partners will be available to explore.  You will not want to miss this opportunity to kick-off your summer program season with a wealth of opportunities.
Recognition: 
Join us for a celebration of our 2022 Founder's Award recipients, James E. West Fellowship receipients and other honorees.  Our members are what make the Totanhan Nakaha Lodge great, and we hope to see you at the TeamBuilding Center as we thank our fellow members for their contributions to the Order and Scouting.
Officer Elections: 
In 2022 the lodge will be kicking off its annual lodge officer elections at the Spring Fellowship and Recognition Event!  As a youth member, do not miss this opportunity to meet officer candidates in-person and cast your ballot!  Digital voting will still be supported in 2022, but we encourage you to join us in a strong kick-off to the season this April.
COVID-19 Precautions: 
Masks will be required while indoors.
Frequent handwashing will be encouraged for all participants.
Health Screening Checklists will be required for all participants (see the form located in the attachments section).
Other Important Information:
The Lodge Trading Post will be available.
Order of the Arrow members will be required to input their Order of the Arrow ID number during registration.  Unsure of your member ID number?  Check out the lodge website here to use our lodge's ID lookup feature.
Questions?  Contact: [email protected]