2020 FALL CAMPOREE SERIES
PIONEERING A NEW FRONTIER—SAVE THE DATE!
Join your fellow troops and crews from across Northern Star Scouting for a weekend of competition, Scout skills, and fellowship during our four Fall Camporee weekends. Fall Camporees are an excellent opportunity for your unit to demonstrate proficiency in Scout skills and teamwork. Each Fall Camporee event is open to all Northern Star Scouts BSA troops or Venture crews regardless of district affiliation.
The 2020 Fall Camporee series will be held on two different weekends at two different Northern Star Scouting camps in the Fall of 2020. Join us September 25-27 at Stearns Scout Camp, or October 9-11 at Phillippo Scout Reservation. Our 2020 theme is "Pioneering a New Frontier," and we will be offering the Pioneering Merit Badge in addition to skills instruction and other competitions.  The camporee packet with further program-specific details will be released on this site in the coming weeks. We hope to see you this Fall! (Updated 8/12/2020)
Register Online Today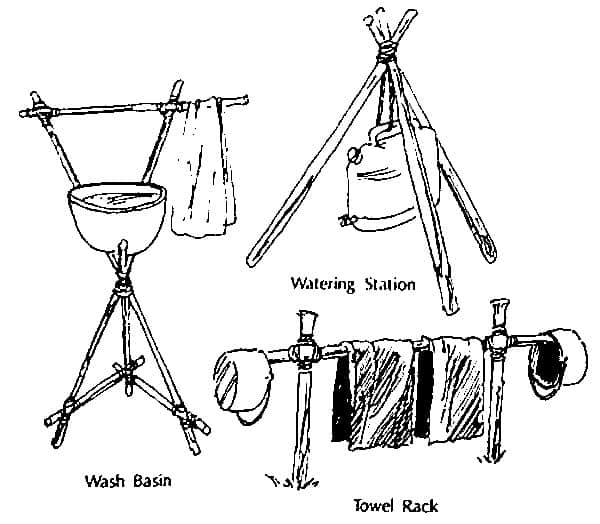 Event Registration Details
To match the need for in-campsite programming with our 2020 Fall Camporee events we are asking that units consolidate their registration into a single entry, as opposed to having individual families register for the event.  Units can access their registration after submission to update or add attendees until the event closing dates listed below.  The camporee subcommittee will assign units to campsites based on the number of registered attendees and the current recommendations regarding social distancing.  Our intent is to break campsites into instructional groups of 10 youth in order to facilitate a better skills instructional experience for Scouts.  To account for the additional site selection and group size requirements, we will be closing the registration for the Stearns Scout Camp event on Monday September 14th, and the Phillippo Scout Reservation event on September 28th.
In order to esure that our instructors have the best possible ratio when working with Scouts, we are asking units to submit the name of at least one volunteer that is willing assist with the facilitation of in-site programming.  The question will appear on the registration option for adult participant.
Event Costs
$25 for Scouts BSA, Venturing, or Sea Scouting youth.
$25 for adult participants.
Webeols and Arrow of Light Scout (4th /5th grade Webelos) Participation
Webelos and Arrow of Light Scouts are encouraged to attend, but must register with an attending unit.  Skills instruction and programming will be conducted in campsite during the event, and will focus on Pioneering Merit Badge requirements and basic Scout pioneering skills.  We strongly recommend that Webelos and Arrow of Light Scouts practice their knot tying skills prior to attending.  To keep with the Guide to Safe Scouting, visiting Webelos and Arrow of Light Scouts can attend Saturday only.  Visiting Scouts and parents will factor into outdoor gathering size limits.
COVID-19 Information/ Frequently Asked Questions (Updated 8/28/2020)
Are there restrictions on who can attend the Fall Camporee events?
We are asking those participants with serious underlying medical conditions as outlined by the CDC to not attend camp for their own safety. Those who are in this group need to have a conversation with their medical provider when considering attending the Fall Camporee.
What are the expectations for travel to and from the Fall Camporee events?
We encourage people to travel to and from the Fall Camporee as families or household groups.  However, the final decision on travel arrangements will be at the discretion of each parent.
What social distancing measures will be in place at the Fall Camporee events?
We fully anticipate social distancing will be a part of our Fall Camporee Series events.  Program will be offered in-campsite, with limited interaction between units.  We are encouraging participants to adhere to best practices, including maintaining six feet of distance when possible. 
What will health and sanitation look like at the Fall Camporee Events? 
Expect more frequent required handwashing, greater access to handwashing and hand sanitizer, additional cleaning of high touch surfaces, and sanitization of program equipment between each use.
Will we be required to wear masks while participating in the Fall Camporee events? 
Based on guidance we are recommending that participants wear masks when social distancing cannot be maintained. 
What if a participant shows symptoms of COVID-19 after attending a Fall Camporee event? 
Our expectation is that any participant who exhibits symptoms of COVID-19 would promptly contact their physician for evaluation.  If a test is administered and the results are positive for COVID-19, a public health official will contact the individual. Please discuss the individual's involvement in a Scouting activity with them and provide Northern Star's contact information (Kris Burbank: 612-261-2450 or [email protected]).  Public health will reach out to us directly.
If the symptoms occur greater than 14 days after conclusion of the activity the risk of COVID related to the activity or transmission to others present at the activity would be extremely low.
How will the Pioneering Merit Badge instruction work?
Merit Badge instruction will happen in-campsite through a volunteer instructor that will remain with the unit or cohort throughout their Fall Camporee program experience.  Details on specific requirements that will be covered will be updated in the camporee packet. 
How will programming occur at the Fall Camporee events?
All programming will be conducted in campsite during the event, with units remaining distant from other participants. Units will be provided with program resources and material in order to enjoy an outdoor program experience, including instructors.  Units will not connect with particpants outside of their cohort during the event (e.g. no large-group campfires).   
Will meals be provided?
To assist with social distaning best practices, meals will be facilitated by units attending the Fall Camporee events.  Please plan on developing your own unit menu and providing equipement accordingly.  
Are Health Forms and Pre-Screening Forms required for participants on-site for less than 72 hours?
Yes, all participants remaining on-site will require a Pre-Screening Form and Health Form to be submitted. 
Why was there a reduction of the number of events being offered?
Due to present conditions, the planning subcommittee has decided to focus on two events in order to streamline volunteer recruitment and resource allocation.  Depending on registrations, interest, and conditions in the Fall changes may occur to the scale and number of offerings available.