WE WANT YOUR STORIES AND PHOTOS!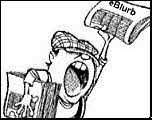 There are so many great Pack, Troop and Crew activities in the Lake Minnetonka District that never really get the attention they truly deserve! From your weekend campouts to summer camp, high adventures, local service projects or community-wide efforts, we want to hear about your Unit and your Scouts!
Please send us a short summary of your project, event or trip, and include photographs or even videos, and we'll post your story on our Facebook page.
Please submit your online publication request to Lake Minnetonka District at ihost@lmdbsa.org
Thank you!