Totanhan Nakaha Lodge Officer Elections – Vote Now – Deadline May 15, 2018
Hello,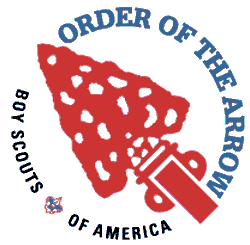 Totanhan Nakaha lodge has opened lodge elections! This is the time of year that you, an OA youth member, vote on who you think should get a lodge officer position. Each position term starts at the beginning August of 2018 and ends at the end of June 2019.
You should have received a letter last  weekend that contains the link to the election form and your custom token for the form to make sure youth vote once. An email was sent out by the lodge on May 5th that contains all of the information. If you have not received the letter or the email, please let me know so that I can help you so you can vote.
Voting ends on Tuesday, May 15th so hurry to make sure your voice is heard!
2018 Lodge Officer Elections are available online May 1 – 15, 2018

Officer Elections VOTE NOW

Important: You will receive a personal, unique voting access code (token) by US Mail. Use the access code to vote online using the link above.
Yours in Brotherhood and Service
Karsten Smith
Lake Minnetonka Co-Chapter Chief
smithkar004@isd284.com
612-417-9544