Order of the Arrow – Information for All Arrowmen – Mar 12-26, 2017
March 12-26, 2017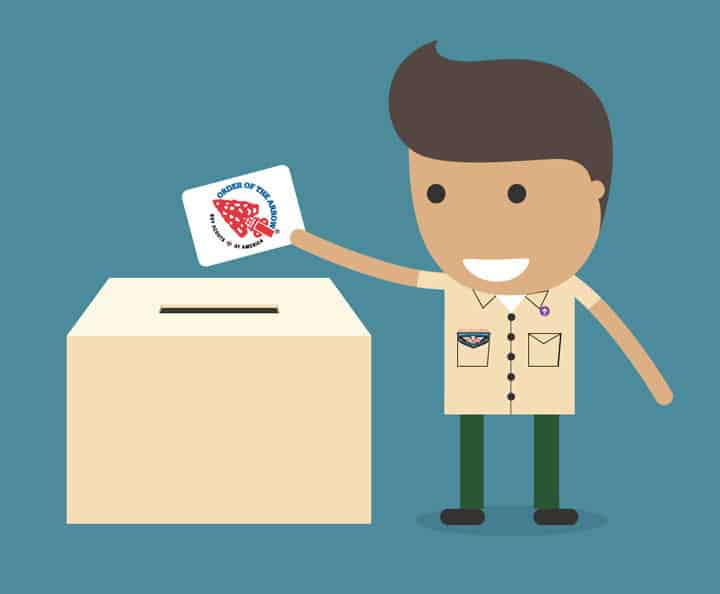 Unit Election Completion – The 2017 OA election window closes on April 15th. Troop elections should be in full swing. Paperwork is due to Brett Schneider by April 16th to meet my deadline for submitting to the lodge. You can bring them to the April roundtable or call to make other arrangements.
April Chapter Meeting – REVISED activity: Conclave Planning Kickoff – In April, youth and adults leaders will gather to start talking about supporting the induction conclave August 18-20 at Fred C Anderson. Youth will be organizing the staffing and ceremony activities and adults are needed for kitchen and admin duties. Please plan on attending and learning how you can support our most important activity. Thursday April 6th at 7PM, Minnetonka Community Center
May Chapter Meeting – No Meeting – In May we will not be officially meeting due to district dinner. Stay tuned, however, in case the youth leadership decides on an alternate Conclave meeting during the month.
Upcoming Events
Mar 17-19 – National Leadership Seminar, Central City IA
Apr 6 – April Chapter Meeting at Roundtable
Thank you.
Brett Schneider
OA Chapter Adviser
Lake Minnetonka District
Totanhan Nakaha Lodge #16,WWW
Northern Star Council, BSA
952-442-5430
brett.schneider@lmdbsa.org
lmdbsa/OA.org
Post expires on Sunday March 26th, 2017