Northern Star Scouting Launches Partnership Program for Educators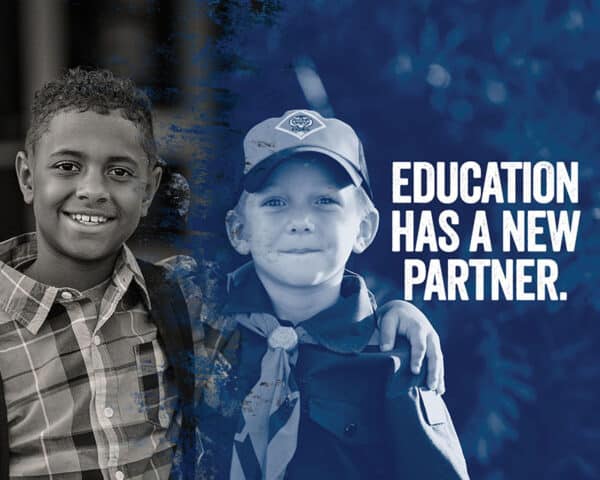 Northern Star Scouting recently launched a new site, Prepared for Learning http://www.preparedforlearning.org/   aimed at connecting and partnering with educators in our communities.
Our overall goal is to increase our partnerships with our schools related to increased access to school open houses, distribution of paper fliers, support at school events like carnivals and community service opportunities. Imagine a world where Schools and Scouts work side-by-side to promote not just learning itself, but a lifelong passion for knowledge and education.
Please help us in connecting with your local schools to see how Schools and Scouts can partner to support youth. Local Northern Star staff, CRE's and PRE's, are happy to join you for these meetings, just ask.
A Partnership with Educators
Northern Star Scouting wants to partner with you, our public and private schools, to meet the needs of today's families. This is more than a response to what families have been asking for; and more than equity for girls who want what Scouting has provided boys for generations.
We see it an entirely new value proposition. Northern Star Scouting seeks to impact the lives of 100 percent of the children and families in our area.
Over 32,000 Scout families ask for your support in connecting children with Scouting.
We've prepared a variety of materials and printable resources to help with this effort (found on the "Resources and Materials" tab on this page) http://www.northernstar.org/prepared-for-learning-campaign-resources-2
Additionally, we've created an entire website dedicated to showing principals, teachers, and other educators, the benefit of partnering with Scouting.