Duke of Edinburgh International Award USA – Informational Meeting – May 1, 2019

Duke of Edinburgh International Award USA
Launches in Northern Star Scouting
Information Session: May 1st 6:30-8pm
Northern Star Scouting Leadership Center,
6202 Bloomington Rd, Fort Snelling, MN 55111.
Founded in 1956 by HRH Prince Philip, The Duke of Edinburgh's International Award is the world's leading youth development award with over a million-youth participating in over 140 countries. It will soon be available to youth aged 14 to 24 as part of the Northern Star Scouting.

The Award is an exciting self-development program focusing on creating global citizens and empowering young people on a journey of personal discovery and development of life skills through service, physical fitness, skill development and an adventurous journey. The Award is achieved through activities within the local community and is largely self-directed. The Award also provides the perfect opportunity to further challenge Eagle, Summit and Quartermaster award holders and keep them connected to Scouting, as well as also work alongside those awards. It can be an alternative to traditional Scout advancement but can also assist Scouts obtain rank.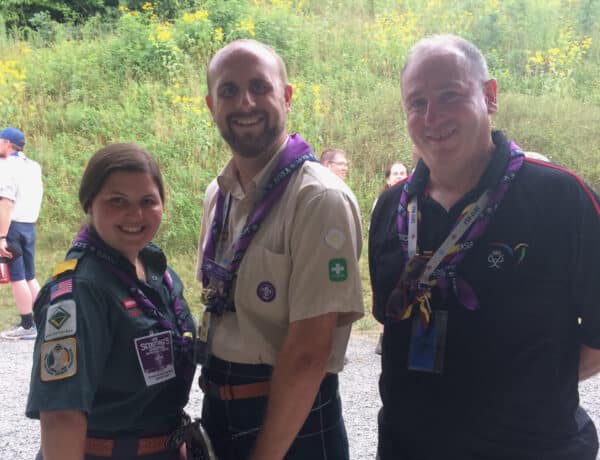 Vicki Jurek, Pack 3477 Committee Chair, earned her Silver & Gold Duke of Edinburgh Award's as a youth in Great Britain, as well as Anish Luitel Nepalese Scoutmaster, earning the Gold Award; who was speaker at the Million Dollar Day Breakfast in January and climber of Mt Everest.
There will be an information session held in the Leadership Lab at the Leadership Center on May 1st 6:30-8pm, to find out about the first inaugural group of youth working towards their Duke of Edinburgh Award in Northern Star Scouting and then on-going groups after the initial pilot group.
Youth interested in participating in the Award who are 14 – 24 years as well as leaders who would like to help with the Award please contact Sarah Lund, Base Camp Program Specialist slund@northernstar.org, Vicki Jurek, Award Coordinator vickijurek@hotmail.com or Bob Gwinn, Award Coordinator, atrgwinn@gmail.com or come to the Leadership Center on May 1st.