CONGRATULATIONS NEW NRA RANGE SAFETY OFFICERS AND INSTRUCTORS
23 MORE VOLUNTEERS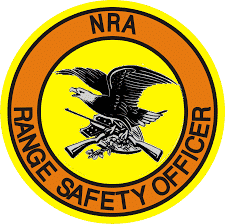 In February 2018, 23 Northern Star Scouting adult volunteers took the time, effort and paid to take a course to become a Certified NRA Range Safety Officer (RSO). These leaders now have the ability to run ranges at our camp properties and at other ranges in support of our shooting sports programs.
And then, in May of 2018, 13 adult Scouting volunteers completed several days of training to become NRA Certified Basic Instructors, Rifle Instructors and Shotgun Instructors.
These new RSOs and Instructors are invaluable to the shooting sports programs offered through the BSA. Opportunities for our Scouts to experience a shooting sports activity for the first time or earn their Rifle or Shotgun Merit Badge are dependent upon having qualified and certified adults who ensure that all forearms and ranges are operated in a safe, respectful and responsible manner.
Many of these volunteers have offered to help at events outside of their own unit – which is deeply appreciated!
And a HUGE Thank You to tow of our other adult Scouting volunteers: Michael Erpelding, for his time, talent and leadership in conducting the Range Safety Officer training course; and to Linn Laage, for his time, talent and leadership in providing the Basic Instructor Course, the Rifle Instructor course and the Shotgun Instructor course. Without you guys, these volunteers didn't have the opportunity for their training, and countless youth members will be able to have a great shooting sports activ