Congrats to our Units on achieving FOS Goals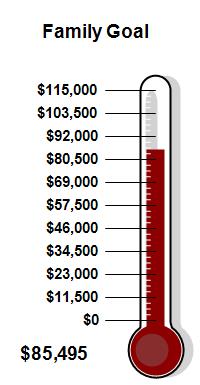 The numbers are in – as of June 7, 12 of Lake Minnetonka's units have achieved their Friends of Scouting goals for this year! 10 of those have not only achieved their goal, but passed their stretch goal! Thank you for all of the follow-up and work with your units to achieve these targets.
Congrats to Pack 3429 and Troop 3174 for meeting or exceeding their FOS Goal for this year.
Special Thanks and Congratulations to those units who have raised more than their stretch goal:
Packs: 3477, 3537
Troops:  3283, 3337, 3409, 3424, 3537, 3539, 3567, 3570
New Girls Troop Guidelines  Linked Girls Troops will automatically receive recognition items if their Linked Boys Troop achieved their 2019 Friends of Scouting base goal.
We still have another $20,000 to raise to achieve the goal for Lake Minnetonka. Each week, we're holding call nights to reach out to those families and friends who have given in the past but we have not yet heard from this year. Each call night is raising from $800 to $3,000 in just one night! If you're willing to help reach out to families to ask them to support Scouting, please let Nicole or I know.
Are you one of the 6 units within $400 of meeting your FOS goal? You can still support Northern Star Scouting through your financial contribution throughout the year. Contact Nicole DeYoung, Community Relations Executive for Lake Minnetonka, at ndeyoung@northernstar.org or 612-261-2345 to find out more.