2017 Council Recognition Dinner
A Great Night of Recognizing Our Top Volunteers
Over 300 Scouting volunteers, family members and friends attended the Northern Star Council Recognition Dinner at Golden Valley Country Club on Saturday, March 18. Thank you to our Council Recognition Dinner Committee and our Council Silver Beaver Selections Committee for their time and energy to orchestrate the many facets that made this dinner a success! A special thank you to all our Silver Beaver Sponsors who were gracious in their contributions to help support this amazing event.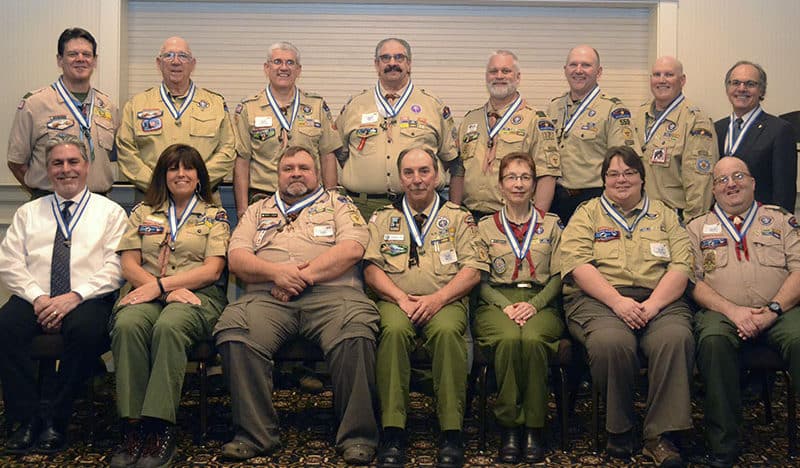 Thank you to all of our volunteers who work so hard to ensure that Northern Star Council Scouting programs provide quality programs for the youth and families of all of our communities. It is great sharing together our wonderful and powerful program that has lasted for over a century.
Congratulations once again to all of our award recipients!
Silver Beaver Recipients
Kimberly Baumeister, Kaposia
Alan Bernick, Board
Craig Brinkman, Great Rivers
Patricia Frankenfield, North Star
David Hansen, Chief Black Dog
Jody Kimball, Three Rivers
Matt Markham, Rolling Hills
Tom Merino, Many Waters
Michael Miller, Mustang
Scott Pelava, Rolling HIlls
Michelle Pritchard, Northern Lights
Kenneth Rasmussen, Northern Lights
David Richard, Northwest
Joe Sears, Northern Lights
John White, Mustang
Eagle Scout Scholarship Recipients
Nicholas Behrens
Kyle Bergevin
Benjamin Flanagan
Nicholas Grivna
Nelson Krause
Conner Kujak
Scott McCullough
Benjamin Wurdell
Gabriel Wurdell
Daniel Knutson
Program Relations Executive, Chief Black Dog and Southern Skies
651-254-9120
[email protected]