Fall Camporee 2018 – Horse Ranch Campout – Oct 12 -14, 2018 – SAVE THE DATE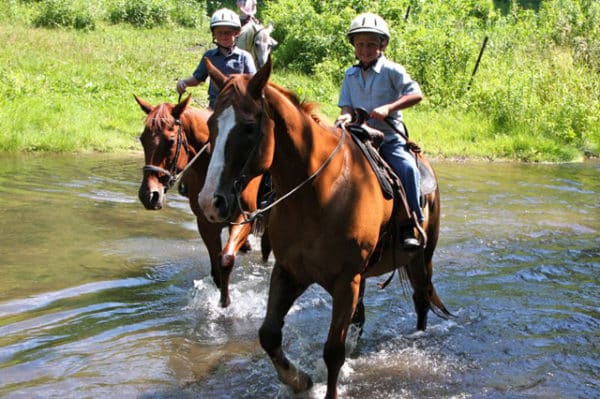 Come join your fellow Boy Scouts, Venturers, and Webelos from Lake Minnetonka District for Fall Camporee 2018 – Horse Ranch Campout – October 12 – 14, 2018.  The venue is located on 480 private acres in Carver, Minnesota, on the shores of the beautiful Minnesota River. This location is fantastic! There are dense woods, open fields, and secluded areas. In fact, it is considered one of the best trail ride locations in the Twin Cities!
We will continue with our popular carnival atmosphere where you can take advantage of the district's preplanned merit badges and activities or units can create their own program and have some downtime.
Camp out Friday and Saturday night, or come out just for the day, and participate in an hour long trail ride, merit badge opportunities, a campfire program, hiking, fishing, other activities, including a professional horse show.
The host units for this event include Troops 174, 303, 330, 409, 589, and 702.
The theme is 'western' so dress and cook appropriately.  In other words, hats, boots, and lots of beans in the Dutch oven is expected and appreciated!
Post expires on Friday June 22nd, 2018