Pinewood Derby Fest 2020 at Ridgedale Center Postponed
Ridgedale Center, in consultation with the Minnesota Department of Health, has decided to postpone the Pinewood Derby Fest due to concerns regarding large gatherings in light of COVID-19 (Coronavirus). Ridgedale Center informed us of this decision yesterday afternoon.
While we are certainly disappointed in this, we understand the decision and appreciate the caution from Ridgedale Center and the MN Dept of Health. As Northern Star Scouting volunteers, we will work with Ridgedale Center to reschedule this great event. Please stay tuned for more information.
To find out more about Northern Star Council COVID-19 preparations, please be sure to visit: https://www.northernstar.org/northern-star-covid-19-coronavirus-preparations
The CDC recommends the following actions in your household to prepare for COVID-19:
Wash your hands frequently
Avoid touching your eyes, nose, and mouth.
Stay home when you are sick.
Cover your cough or sneeze with a tissue, then throw the tissue in the trash.
Clean and disinfect frequently touched objects and surfaces Be prepared if your child's school or childcare facility is temporarily dismissed or for potential changes at your workplace
Additional recommendation as of 3/11/20: Anyone who has, in the last 14 days, traveled abroad, or to a high risk US region (Northern California Pacific Northwest, New York) should also stay away from the above activities.
Derby Location: Ridgedale Center, Minnetonka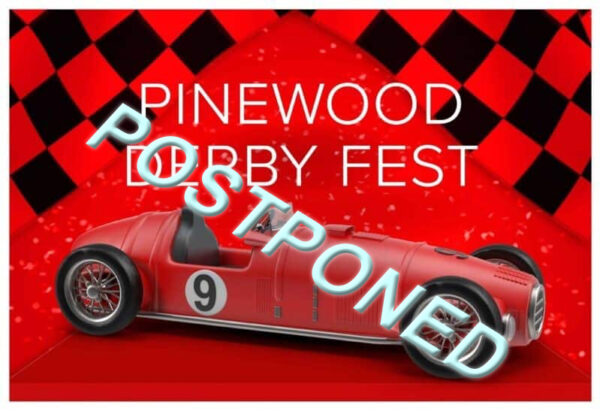 Bring A Friend to the Race!
Racer's Pledge
"I have read the '2020 Rules and Regulations' provided and understand that the rulings of the race officials are final"

2020 Rules and Regulations
Every Pack should send racers from each rank, Lion Scout – Arrow of Light. We'll compete to find the best pinewood derby cars for each rank!
There will be an open class for any Scout BSA, sibling of Scout racer, or parent that would like to put his car up against other racers in the open class. The cost of this race is $5.00  per car.
Scouts must present themselves in the Field Uniform if they plan to race.
Top three (3) finishers in each rack will receive a trophy, and an opportunity to race in the Championship Race, following the Tiger Cub award ceremony.
All Scouts may participate in the Council Pinewood Derby on Saturday, June 6, 2020.
This District Pinewood Derby will adhere to the
      Official Council Pinewood Derby Rules - 2020
      CARS MUST PASS INSPECTION AT LEAST TEN (10) MINUTES PRIOR TO SCHEDULED START OF RACE NO EXCEPTIONS
"Be prepared": expect to make car adjustments.
The decision of the officials are final in all races.
ALL CARS MUST BE INSPECTED AND TURNED IN AT LEAST 10 MINUTES PRIOR
Weigh-in Begins 10:00AM
Price
       $3.00 if registered before the event
       $5.00 for each racer on the day of
Schedule - Coming Soon!