About Scout Fest
02/19/2019
SCOUT FEST 2019 – RIDGEDALE CENTER – March 16, 2019
During the Pinewood Derby Finals, SCOUT FEST will be happening throughout Ridgedale Center for the whole family!  Scout Fest is a fantastic opportunity open to all at no cost – Saturday, March 16, 2019 9-4PM – whether you're already a Scout or Venturer, someone interested in Scouting, or anyone looking for a fun time that Scouts get to experience.
Scout Fest will include various actives and crafts, displays, and giveaways. Scouting will be there with a Join Scouting booth, in addition to various booths hosted by the Ridgedale retailers. It is all FREE! What a great way to spend some time between races, or just come out to enjoy the fun activities.
Invite your Scouts and friends to experience Scouting at SCOUT FEST 2019! Check out some of the great activities you can take part of:
Archery booths
Climbing Wall
Music DJ's
Photo opportunities
Craft tables
STEM Lego area
High Adventure and Camping booths
Special Pinewood Derby class for prospective Scouts
Consider bringing the whole den out for a great activity. And make sure to Bring -A-Friend to see what Scouting is all about – what an awesome way for friends and family to experience just some of the fun that Scouting offers. Non-Scouts who stop by the membership booth can pick a car and race in a special PINEWOOD DERBY class.
---
Share Your Photos With Us
If any Scout, Scouter, or Parent has photographs of this event to share with the District please
email your pictures to the webmaster.
Download or Order Paper Prints
From this page you may share and send pictures by email,view a larger picture, download photographs, or order a paper photograph by clicking the photograph. Download or Order Prints
Event Details
Ridgedale Center
On Saturday, March 16, 2019, the Pinewood Derby Fest happened throughout Ridgedale Center, which included not only the District Pinewood Derby Finals for Lake Minnetonka and Mustang Districts, but it also included actives and crafts, displays, and giveaways. The Pinewood Derby Fest was one of the district's Join Scouting Events! The archery booths, climbing wall, music DJ's, photo opportunities, and craft tables pulled in hundreds of families from the western metropolitan area. A record number of Scouts, including racers from other districts and the general public were able to show off their cars and compete for the various awards.
Additional information, including photos, comments from our participants, and race statistics will be posted to the district website in a few days.
Thanks go out to the over 50 volunteers from Lake Minnetonka and Mustang Districts, and Northern Star Council, who made this day a success for the families who attended this event.
The top district racers, along with any Scout who would like to participate, may advance to the Council Derby Finals on June 1, 2019.  The race is open to any Scout! Council Derby Information and Registration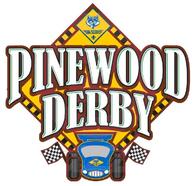 Additional Information
Race Results 2019
Race Results and Photos Previous Years
Derby Patch 2019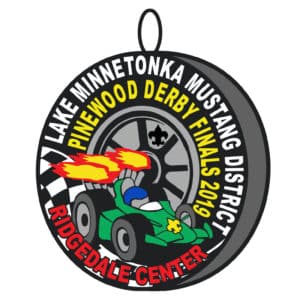 Den 9 Special Report