Event Details:
Cub Scouts Head Out for Lake Independence!
Cub Scouts from Lake Minnetonka District came out for the 1st Annual Cub Scout Ice Fishing Derby and Hot Chocolate on Saturday, February 16, 2019. The Cub Scouts were accompanied by their parents, family members, and non-Scout friends, which totally nearly 100 people. The morning began with temperatures hovering near zero degrees and the sky was overcast. The holes were drilled in the ice and the hot chocolate was fired up. After a brief check in, the hooks were baited and the derby began.  Some of the boys and girls took a relaxed 'wait and see' attitude while fishing. Others were more determined and were using sensitive rods and electronic equipment to locate and catch the fish. Even though it was a slow day overall, everyone had a wonderful time and they enjoyed spending the day with their family and friends.  Henry, a Wolf Scout from Pack 206 said it best, "It's fun to be a Scout".
Award Winners
3rd Place - Eddy B. - Pack 539 - 8.25" Crappie
2nd Place - Andrew W. - Pack 539 - 8.5" Crappie
1st Place - Hudson S. - Pack 539 - 9" Crappie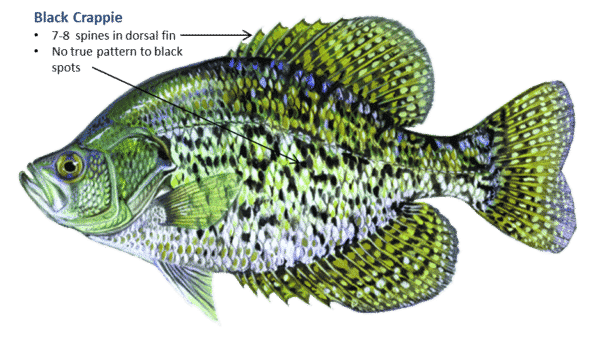 Patch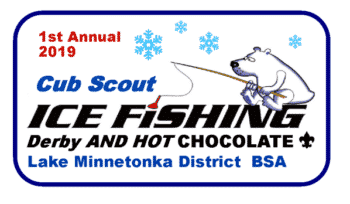 Resources
Share Your Photos 
If any Scout, Scouter, or Parent has photographs of this event to share, please use this link https://LMD-BSA.smugmug.com/upload/drc7RN/UploadIceFishingDerby.
Download or Order Paper Prints
From this page you may share and send pictures by email,view a larger picture, download photographs, or order a paper photographs. download