Winter Camporee Planning Meeting – Thursday, November 29, 2018 7:00PM – Informational Flyer Released
Good Morning!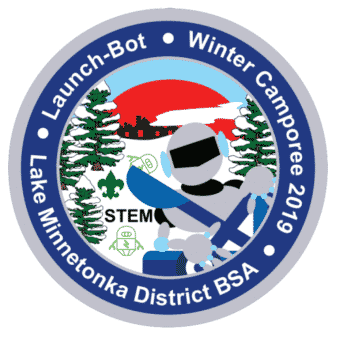 Please join us for the second planning meeting of Winter Camporee 2019 at the Plymouth Library, Vicksburg Room, Thursday, November 29th at 7:00PM. Please bring your key Scouts BSA and crew members with you to this meeting.
Winter Camporee will be February 22-24, 2019 at Swanson Lodge at Fred C Anderson Scout Camp. The date is set http://www.lakeminnetonkadistrict.org/lmdcalendar/  and the lodge has been booked.
The host units for this Camporee are Troops 570, 537, 567, and Crew 345. The Host Unit Schedule is available on the camporee page of the district website, or by using this direct link http://www.lakeminnetonkadistrict.org/new-camporee-host-unit-schedule-posted-please-mark-your-calendars/.
The theme for the camporee is ROBOTICS. At the planning meeting we will work through the Camporee Information Packet and Schedule of Events and make our changes to the documents. We will discuss and determine which host units will be responsible for each activity.
The CAMPOREE FLYER will be released as part of the district newsletter this Sunday. Please click the link below to view the flyer.
Winter Camporee 2019 Flyer
We hope to see you at the planning meeting.
Thank you.
Daron Meyer
Daron.Meyer@lmdbsa.org
David Olson
David.Olson@lmdbsa.org
Julie Terpstra
Julie.Terpstra@lmdbsa.org
Brett Schneider
Brett.Schneider@lmdbsa.org
Jim Lindfors
Jim.Lindfors@lmdbsa.org
Nick Fasching
Nick.Fasching@lmdbsa.org
Mellissa Stanfa-Brew
Stanfabrew@lmdbsa.org
Scott Vondracek
Scott.Vondracek@lmdbsa.org
Vicki Jurek
Vicki.Jurek@lmdbsa.org
Sally Jensen
Sally.Jensen@lmdbsa.org
Scott Janke
Scott.Janke@lmdbsa.org