WINTER CAMPING – WE'LL SHOW YOU HOW
WE PROVIDE TRAINED STAFF, GEAR, FOOD, AND THE FUN!
It's a cold February morning as students flood back into school. Image your Scouts and their classmates exchanging stories from their previous weekend. Instead of bragging about playing too many video games and drinking more soda than seems possible, your Scouts are boasting about their weekend sleeping in the snow. As they explain their experience to shocked and amazed friends your Scouts feel a sense of pride and accomplishment knowing they did something truly unique.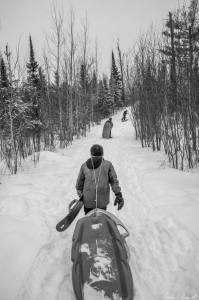 These moments are real and your troop or crew can make them happen with our help. Northern Star Scouting have two great winter camping programs: Snow Base (hosted at Tomahawk Scout Reservation) and North Wind (hosted at Stearns Scout Camp). There we have all the resources and fun programs to ensure a great winter camping experience for all Scouts in 5thgrade and older. Indoor-sleeping and outdoor-sleeping programs are available with increasing level of challenge each year.
All programs feature awesome winter activities like shelter building, skiing, snowshoeing, games, cooking, and more! 
To learn more please visit the Snow Base and North Wind program pages. Registration opened October 1st.
North Wind Winter Camping Page
CONTACT US
Customer Service and Reservations
     612-261-2300