Totanhan Nakaha Lodge 2019 Winter Banquet – Feb 16, 2019 – Base Camp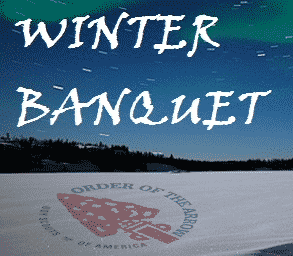 "From Legend To Legacy"
Join in the first Lodge event of 2019 by celebrating the accomplishments of fellow lodge members and hear about how the Order of the Arrow plays a role in developing lifelong skills, careers, and how we also help our communities. Learn how the OA will not only continue to honor the example of servant
leadership Chingachgook and Uncas set forth in the legend, but how the OA will evolve as our membership changes.
Join us for dinner and a wonderful program afterwards! Our program honors those who have served the Order of the Arrow in the past year as well as providing inspiration for future leaders.
Event Flyer
Registration