Tomahawk Scout Reservation – New in 2018!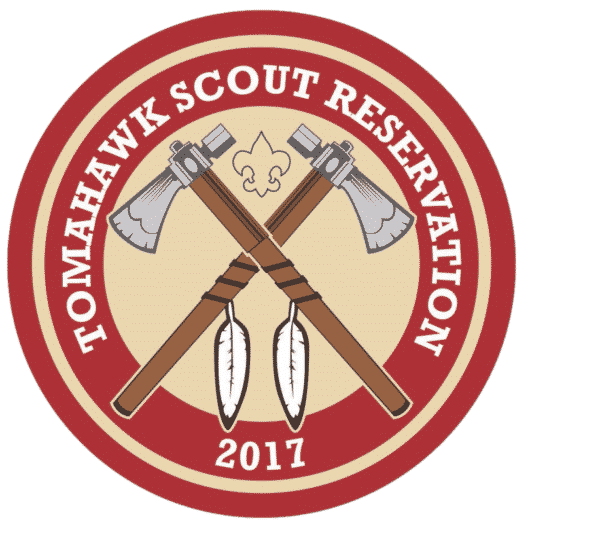 At Tomahawk, we are always improving our programs to give you the best camping experience possible! Here's what we've added in 2018 to make your summer better!
Schedule Change
Merit Badges start Sunday Morning
Swim Tests on Saturday
Friday morning is for Unit Activities
Voyageur Canoes for each Boy Scout Sub Camp!
The Sparks Program (Welding Merit Badge)
Cowboy Action Shooting at Logging Camp (Evening Program)
STEM NOVA Expansion (Adding Electronics, Digital Technology, and Programming) Offering all 4 NOVA awards.
Log Cabin Building at Logging Camp, your Unit can help us build a new cabin at Logging Camp
20 New Tents!
Breakfast Bar and more extensive salad bars to add meal variety
Staff led Unit Reflections at the end of the week.
Unit Mentor for new Units
Composting
Hammock Heavens, new areas to hang up hammocks around camp!
13. Cooking Competitions
Important Dates:
January 1st

2019 Site reservations open for units registered in 2018

February 3rd

Morning: Leaders Orientation Meeting
Afternoon: Staff Interviews

April 1st:

Merit Badge & Older scout Registration Opens in SCMS

 April 15th:

Youth Deposits Due
Older Scout Programs become first come first served

May 1st:

2019 Site Reservations open to new units or those looking to change sites

June 1st:

Full Payment Due
Unit Activity Request Due
Tomahawk Scout Reservation | 651-254-9178 | www.camptomahawk.org/
Post expires on Friday June 1st, 2018