Staff Needed for Chapter Conclave – Join Us for Chapter Meeting – Oct 4, 2018 6:50PM
Hello fellow Brothers,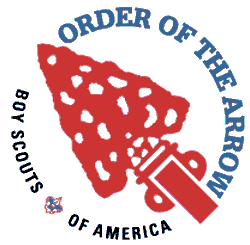 With conclave right around the corner, we are still looking for staff. If you are interested in staffing by leading our soon-to-be members, please contact me at 612-417-9544 or send an email to smithkar004@isd284.com. We also have other jobs available such being a ceremonialist, which means that you don the sacred Native American regalia and perform the same ceremonies that our brothers performed over 100 years ago.
After conclave, our first chapter meeting is October 4th, at the Minnetonka Community Center. Please arrive at about 6:50pm and the meeting will end at about 8:30pm. We will be making Native American headdress neckerchief slides.
Yours in the Brotherhood of Cheerful Service,
Karsten Smith
Lake Minnetonka Co-Chapter Chief
6124179544
smithkar004@isd284.com