SCOUTS BSA LAUNCH EXPANDS OPPORTUNITIES FOR GIRLS
LAUNCHING NOW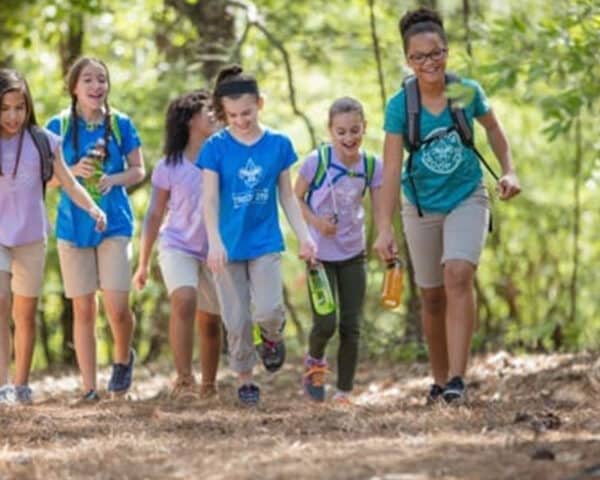 We're excited to launch Scouts BSA on February 1st – welcoming girls to our signature program. There are already sixteen Scouts BSA Girl Troops with paperwork in the office ready to begin meeting, with another 47 scheduled for February and March, with commitments to date for 144 new Scouts BSA Troops being formed.
The momentum for this day began in 2018, when more than 1,400 girls and their families joined Cub Scouts. This builds on over five decades of young women being a part of the BSA through co-ed programs like Venturing, Sea Scouts and Exploring. This step enables us to respond more holistically to the call we have heard from families from all corners of our organization – to make Scouting available to everybody in their family. Chartering organizations, leaders and families now have this as an option to offer the Scouting program in the way that best meets their local needs.
Our volunteers and staff are committed to help all existing and new youth members have the best possible, life enhancing experience that Scouts BSA can provide. Watch our website, social media sites, as well as ongoing Navigator and eNavigator communications for the latest tips, resources and best practices.