REPORT Your Scouting for Food RESULTS by June 5, 2018
Please take a moment and report your unit's Scouting for Food Results using the button below by June 5, 2018.
---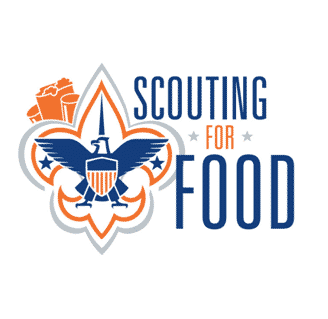 Scouting for Food is a week long collection event that can be completed anytime between April 22 -29, 2018. Scouts go door-to-door collecting non-perishable food items for the less fortunate. The food is distributed to local food pantries across the district.
PLEASE REPORT YOUR RESULTS USING THE BUTTON BELOW.
For additional details and a video, please click the link below.
Scouting For Food 2018
Tina Ramacier
Scout for Food Coordinator
Tina.Ramacier@lmdbsa.org