James J. Hill Days Coaster Cart Derby
The street on the south side of the Wayzata Post Office
Youth Ages 6-14 Years Old (Boys and Girls, Scouts and non-Scouts)
Coaster Cart Derby
Saturday, September 9, 2017 9:00AM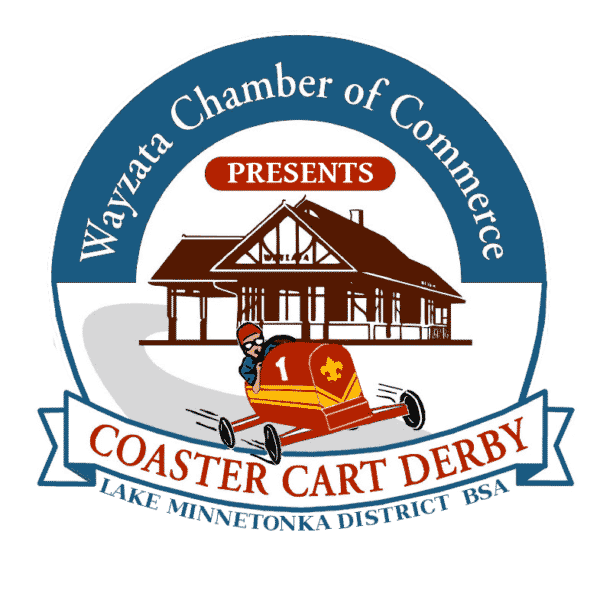 Lake Minnetonka District Scouts . . .
START YOUR ENGINES!
Ladies and Gentlemen, start your engines! Oh, there are no engines! Be sure to check your brakes and make sure your wheels don't fall off!
The Scouts of Lake Minnetonka District have been invited to participate in the Wayzata James J. Hill Days - "Coaster Cart Derby". Have fun designing and building your racing cars over the summer! Race down the hill in front of the Wayzata Post Office.
Each driver must adhear to the design specifications and rules on the Entry form. The Entry form is available at the link to the left.
A car kit can be purchased online using the link to the left, or materials may be purchased at Northern Tool and Equipment.
This race is not affiliated with national competitive racing agencies and is intended solely for the enjoyment of area youth, family and spectators.
See you at the races for a lot of good old fashioned fun and ingenuity!
Show your pride; wear your Scout uniform.
Race Highlights From Previous Years