District Pinewood Derby Finals
Saturday, April 14, 2018
Hosted by Pack 283 and the Wayzata Community Church
Sponsored by Village Chevrolet
---
UPDATE 04/13/18: 
Despite the weather forecast for heavy snow tonight and tomorrow, we plan to proceed with the Pinewood Derby Finals as scheduled, Saturday, April 14, 2018. Because of the fewer number of racers participating this year and to try to get ahead of the weather, the start time for each race has been changed and is shown below. This is the same schedule that was emailed to the parents of the scout racers yesterday.
Open Race – 9:20AM
Lion – 9:50AM
Arrow of Light – 10:20AM
Webelos – 10:50AM
Bear – 11:20AM
Wolf – 11:50AM
Tiger – 12:20PM
Championship Race Immediately Follows the Tiger Race
CHECK-IN: YOUR CAR MUST BE INSPECTED AND TURNED IN AT LEAST 10 MINUTES PRIOR TO THE START OF YOUR RACE! NO EXCEPTIONS.
---
Bring A Friend to the Race!
Racer's Pledge
"I have read the 'Official 2018' rules provided, and understand that the rulings of the race officials are final"
REMAINING UNTIL
---
District Pinewood Derby Finals 2018
NEED FOR SPEED!
Apr 14, 2018
Wayzata Community Church GYM
125 Wayzata Blvd. E.
Wayzata, MN  55391
---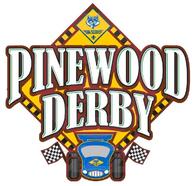 Photos And Statistics
From Previous Years
---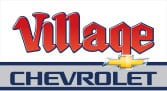 2018 Pinewood Derby Sponsor
---
NOTE: Scholarships are available for families in need. Unit leaders please use the email link below. Your request will remain confidential Scott.Janke@lmdbsa.org
2018 Lake Minnetonka District
Rules and Regulations
This event is open to ALL CUB SCOUTS (Lion through Webelos). However, Packs are still encouraged to send the top three (3) finishers of each rank. We will not turn away any Scout that wants to put his car against the best competition from across the district.
Each racer must pre-register and pay $9.50 fee online using the blue, "Register Now!" link to the left.
Scouts must present themselves in Class A uniform if they plan to race.
All racers will receive a commemorative patch.
Top three (3) finishers in each rack will receive a trophy, and an opportunity to race in the Championship Race following the Tiger Cub award ceremony.
All Scouts may participate in the Council Pinewood Derby on Saturday, June 2, 2018 at the Base Camp.
This District Pinewood Derby will adhere to the -
Official Council Pinewood Derby Rules - 2018
CARS MUST PASS INSPECTION AT LEAST TEN (10)
MINUTES PRIOR TO SCHEDULED START OF RACE NO
EXCEPTIONS.
"Be prepared": expect to make car adjustments.
The decision of the officials are final in all races.
The first race will be the OPEN CLASS for anyone who would like to race, parents, Boy Scouts, grandparents, siblings (rules apply).
NEW this year!  Girls will be able to race with the boys at each rank level. Age will determine which rank level the girls will race in. 
Derby Location
Registration and Fees
ALL CARS MUST BE INSPECTED AND TURNED IN AT LEAST 10 MINUTES PRIOR
Doors Open at 9:00AM Fee $9.50
Wayzata Community Church GYM
125 Wayzata Blvd. E.
Wayzata, MN  55391
(enter on the west side of he building)
Championship Race
Immediately Following the Tiger Cub Race
About 2:45pm