Pack and Troop 283 turn out for the James J Hill Days Parade – September 10, 2017
Wayzata Scouts continue a tradition for the 43rd year without exception!
Wayzata's most popular and longest-running community festival was celebrated this weekend and Troop and Pack 283 was on hand to represent Scouting by walking in the parade on September 10, 2017. The Scouts and Scouters walked the parade route and handed out candy and Hero Scout promotional items.
Troop 283 Scouts once again carried the flags at the front of the parade just behind the American Legion color  guard.
As the Scouts told other boys AND girls lining the street during the parade, "Is Fun To Be A Scout!".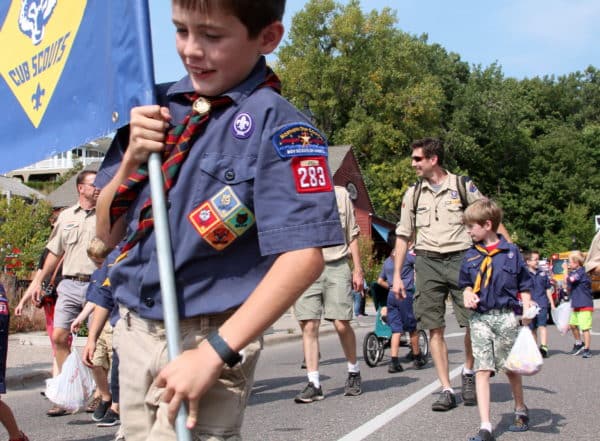 Additional Photos