Order of the Arrow – Information for All Troops – Feb 12-19, 2017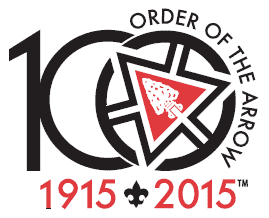 February 12 -19, 2017
Unit Election REMINDER – The 2017 OA election window runs from January 1st through April 15th. These are FIRM dates. Troop elections should be in full swing. Paperwork is due to Brett Schneider by April 16th.
March Chapter Meeting – Pizza and Game Night– In March we will very briefly discuss plans to attend Indian Winter. BUT – before that we'll kick back and relax with pizza to get the evening started. Then to end the night we'll have fun just playing games and enjoying some fellowship. We invite all Troop Representatives and other youth and adult Arrowmen to attend and enjoy the evening. Bring your board and card games and your appetite! Thursday March 2nd at 6PM, Minnetonka Community Center.
April Chapter Meeting – Order of the Arrow: Removing the Mystery – In April, your chapter and lodge youth leaders will present 'what and why' about the OA at the boy scout breakout. You will meet these exceptional young men and hear firsthand why they participate and why what the OA does is important to them and to scouting as a whole. They are looking forward to an interactive Q&A from youth and adults to help remove any mysteries and misconceptions. Please plan on having your troop representative and all other interested youth and adult attend. Membership in the OA is not a requirement for participation. Thursday April 6th at 7PM, Minnetonka Community Center
Upcoming Events
Mar 10-12 – OA Indian Winter
Brett Schneider
OA Chapter Adviser
Lake Minnetonka District
Totanhan Nakaha Lodge #16, WWW
Northern Star Council, BSA
952-442-5430
brett.schneider@lmdbsa.org.
Post expires on Monday February 20th, 2017