Order of the Arrow – Information for All Arrowmen – Jul 23 – Aug 27, 2017
Jul 23 – Aug 27, 2017
New Order of the Arrow Fall Conclave Schedule Back to October – A reminder that our fall conclave will be at Tonkawa Lodge at Camp Stearns on October 6-8. Talk about a great place for us to hold our conclave!! The Tonkawa lodge is named in honor of Camp Tonkawa, which was located on the shores of Lake Minnetonka.
Registration
Section C-1A Conclave – Once a year, the six Order of the Arrow Lodges in Section C-1A come together for a conclave to share in fun, fellowship, skills, and training that can help you, your unit, and your lodge. The 2017 Section C-1A Conclave, will be held September 9 – 11 at Cuyuna Scout Camp located in CrossLake MN. At this year's Section Conclave, you'll find many different activities and events to keep you busy from the moment you arrive on Friday evening until you depart on Sunday morning. At a Section Conclave there are limitless opportunities for Arrowmen of all ages to interact, learn, compete, and have a lot of fun.
Registration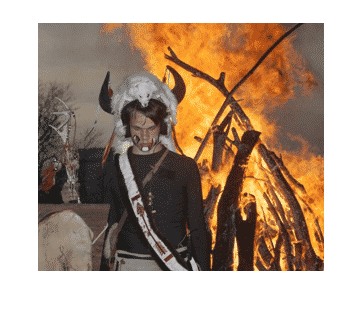 NOAC 2018 – The National Order of the Arrow Conference (NOAC) is the premier event of the Order of the Arrow, and is Scouting's second-largest national event. In 2018, several thousand Arrowmen from across our nation are expected to gather at Indiana University in Bloomington, Indiana. To learn more about NOAC. Read More
Summer Meetings – Ceremony Teams and Conclave Staff – This summer, our youth leaders will continue to meet on a TBD basis to work with youth Arrowmen on ceremony teams and staffing for the fall Induction Conclave. Information on these meetings and other activities will be provided by both the Lodgemaster and district email services.
Summer Camps – This summer, as your units attend the various council camps, look for OA callouts and other OA presence at those locations. Our purpose of service and camping will hopefully be very visible during your travels
Upcoming Events
Aug 27-28 –  Vigil Reunion and Conclave 2017 – All Vigil members are invited to join their fellow Vigil brothers at the Totanhan Nakaha Vigil Conclave and 2nd Annual Vigil Re-Union, August 26  and 27, 2017 at Stearns Scout Camp. We will induct our newest members of the Vigil honor, renew our Vigil experiences, and share the fellowship of our Brothers.  http://oa.nsbsa.org/OurLodge/VigilHonor.aspx
Contact your chapter officers at OAChapterLeadership@lmdbsa.org
Thank you.
Brett Schneider
OA Chapter Adviser
Lake Minnetonka District
Totanhan Nakaha Lodge #16,WWW
Northern Star Council, BSA
952-442-5430
brett.schneider@lmdbsa.org
lmdbsa/OA.org