Order of the Arrow – Information for All Arrowmen – Dec 3 – Dec 17, 2017
Order of the Arrow – Information for All Arrowmen
Dec 3 – Dec 17, 2017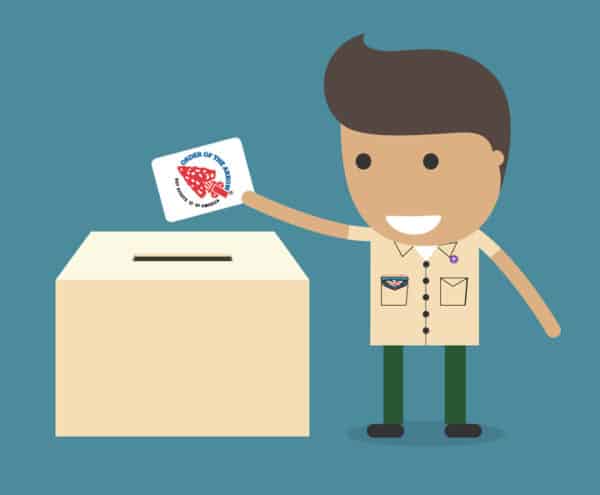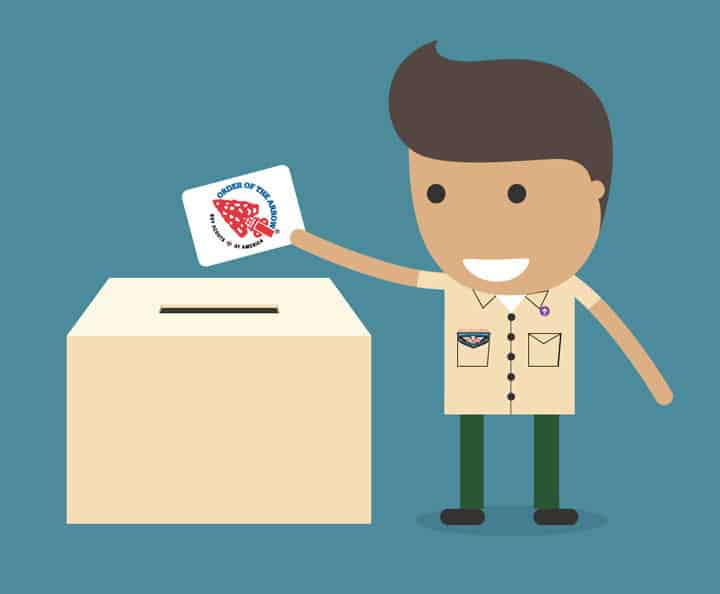 OA Elections for 2018 – Here's the start of reminders that the 2018 OA youth elections begin Jan 1st and run through April 15th. Your annual elections should already be on unit calendars as part of annual planning. More election information will be presented at the December chapter meeting. Come learn the specifics. The OA chapter web page on the district web site is up to date with all information, links, and files.
Vigil Nominations for 2018 – The link below provides all the information necessary to nominate eligible youth and adult OA members for the Vigil Honor. Nominations are due to chapter adult advisers by January 11, 2018. Downloadable and digital forms are available on line, as well as an on-line google form, new this year. Paper copy submittals work too. Please contact me with any specific questions as you get started on the nominations. Our chapter has typically seen low participation so here is your chance to recognize Arrowmen in our district.
http://oa.nsbsa.org/OurLodge/VigilHonor.aspx
December Chapter Meeting – December 7th – Election Training – In December your youth leadership will training election teams and unit representatives for the upcoming OA elections. Youth and adult training will be provided. Everything you need to know, present, and submit will be covered. Come to the December meeting and learn about chapter election team support that can be supported by trained arrowmen.
January Chapter Meeting – January 4th – General Meeting and Winter Camping Discussions – In January, come and learn about the operations of the chapter. The OA is a camping focused youth elected group of well-rounded scouts. Current plans are to discuss winter camping, the district winter camporee, and try to organize a committee to support the district and potential chapter activities in the new year.
Upcoming Events:
Jul 30 – Aug 4 2018 – NOAC 2018, July 30 – Indiana University. A Jamboree like experience and the largest gathering of Arrowmen in the country. Registration is through the lodge and there are limited slots. Deadline is fast approaching. If enough youth register early the lodge will ask for more space. Please find the current information at the following link. More information will be available at chapter meetings.
https://scoutingevent.com/250-2018NOACforNSC
Brett Schneider
OA Chapter Adviser
Lake Minnetonka District
Totanhan Nakaha Lodge #16, WWW
Northern Star Council, BSA
952-442-5430
brett.schneider@lmdbsa.org.
Post expires on Tuesday December 19th, 2017