OA Chapter Meeting on Jun 7, 2018 6:50-8:30PM
Calling all OA Members,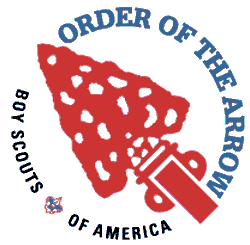 This is our last chapter meeting before summer. We will be serving  ice cream to celebrate summer call outs, summer camp, and maybe the end of school! If you have any food constraints or allergies, please let me know so I can make accomedations.
The chapter is looking for volunteers to help staff Conclave, September 28-30, 2018.  Conclave is very important for the council as we perform critical service projects at Stearns Scout Camp.
The Chapter meeting will be at Wayzata Community Church on Thursday, June 7th from 6:50-8:30PM.
Each troop  should send at least two youth volunteers to the Conclave. Please attend the chapter meeting to help plan for Conclave.
Yours Truly in the Brotherhood of Cheerful Service,
Karsten Smith
Lake Minnetonka Co-Chapter Chief
smithkar004@isd284.com
612-417-9544