NEXT STEPS FOR A NEW COUNCIL PATCH
POLL RESULTS ARE IN
Thanks to all who participated in our online poll! Your top two choice picks and related comments will greatly help in the final selection.
In all, there were 808 votes cast with the top choices in order (based on the totals of 1st and 2nd choice votes) being: E, B, A, D, F as shown in the chart below.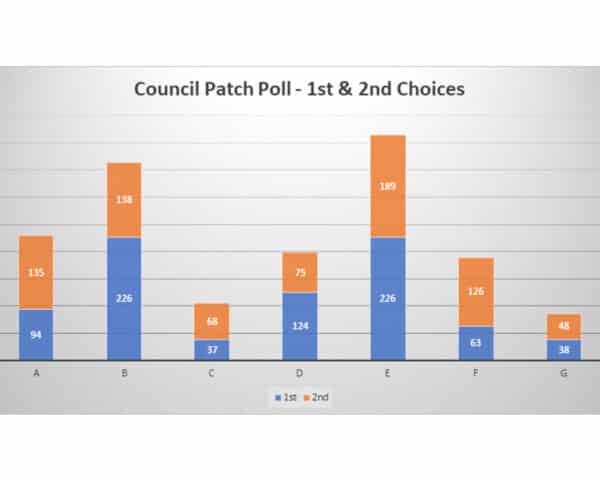 There were also more than 180 comments that included some excellent suggestions to improve the designs. These have been shared with our design team.
The next step will be to take these results with the original and any modified designs to our March Council President's Cabinet Meeting where we will determine the final selections process.
Stay tuned for updates on our website for details.