UPDATE 100418 – NEW SCOUT SHOP COMING IN PLYMOUTH – October 15, 2018 – Scout Shop Employees Needed!
*** Update 100418 – Scout Shop Employees Needed ***
With the recent closing of the Glenwood Avenue and Marshall Avenue scout stores, a new scout shop will open on October 15th in PLYMOUTH, Minnesota.  The new shop will be located on the corner of  highway 55 and 169, in the mall behind Arbys and Bachmans,  Waterford Park Plaza 10160 6th Ave N,  Plymouth MN  55441.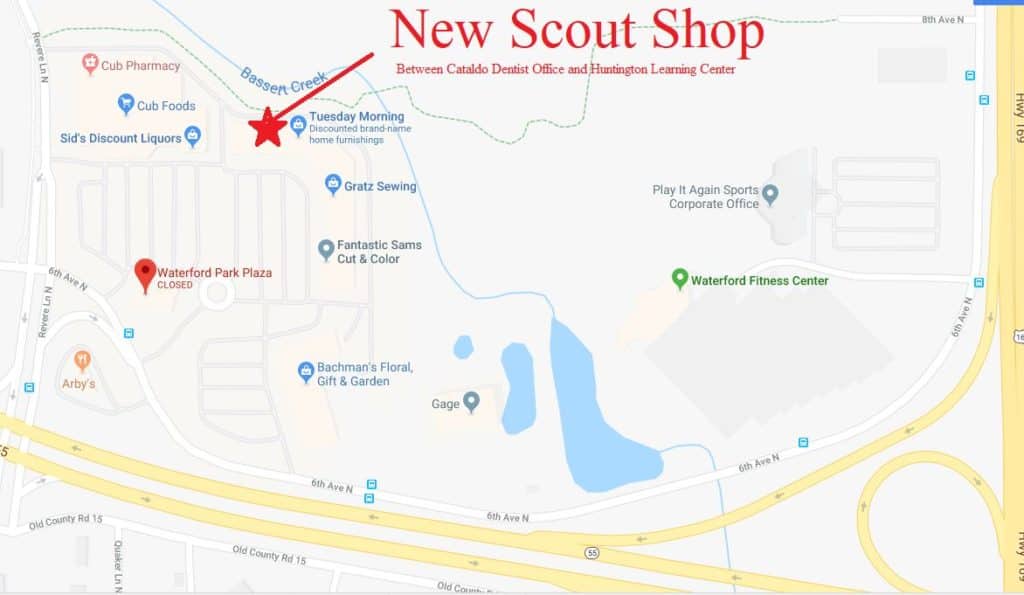 The store manager and territory manager are looking for anyone who is interested in a casual, part time job for day and evening hours.  The hours for the store are M-F 9:30AM- 6:30PM, Sat 9:30AM – 3:00PM. The pay will be about minimum wage (around $9.86 an hour).
If you know of anyone interested in being a friendly, scout shop clerk (age 16 and over) , please contact the following individuals to inquire about employment.  This is a great job for after school, after work, or casual daytime.
Thank you.
James Theis
James.Theis@scouting.org
Marlene Gerdts
Marlene.Gerdts@scouting.org
---
September 3, 2017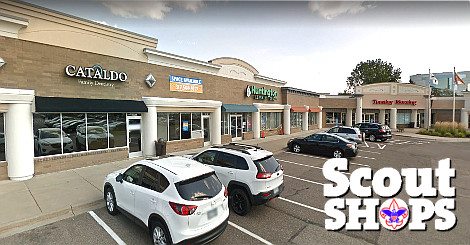 The old Minneapolis Scout Shop has closed and is moving to a new location! They'll reopen at Waterford Park Plaza, 10100 – 6th Avenue North # 103A in Plymouth, Minnesota, across the parking lot from Cub Foods, on October 15, 2018. Construction work is underway on the new venue.  Stay tuned for further updates!
Save 25%