New Drop Box Courier Service Available For Use By All Lake Minnetonka District Units!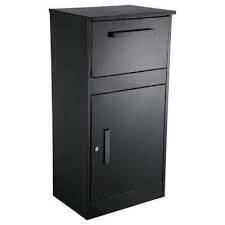 We are pleased to announce that Northern Star Scouting has initiated a new Scout Shop Drop Box courier system. This is a courtesy program available to our volunteers to expedite the transfer of various items to the Leadership Center. Examples of typical items that can be sent in this manner are training award forms, member registration forms and fees, unit FOS envelopes, and other paperwork.
The Scout Shop Drop Box most convenient for Lake Minnetonka District is at the Plymouth Scout Shop, 10100 6th Avenue N, Suite 103A, Plymouth (just west of the Hwy 169 and MN-55 intersection).
Items in the Drop Box will be delivered to the Leadership Center each Tuesday morning. Please help make this system effective by doing the following:
Be sure all items are in an envelope, bag, etc., and are clearly marked with either Jim Bollback's or Nicole DeYoung's name (or the person to whom you are sending the item).
Please drop us a text or an email to let us know that something is on the way to us from you.
If you cannot make the Tuesday morning pick-up and your item is time sensitive, you can drop it in the Drop Box and let us know and we will arrange for a special pick-up.
Informational Flyer