NEW BSA MANDATORY YOUTH PROTECTION TRAINING NOW ONLINE
NEW VIDEOS AND TRAINING
Lake Minetonka Distict will be offering training classes prior to the October 1, 2018 deadline.
The Boy Scouts of America's updated Youth Protection Training is mandatory for all registered adult leaders in all BSA programs. Other adults participating in Scouting are strongly encouraged to take this one-hour online training. The prior version of BSA's Youth Protection trainings will no longer be available. The updated training replaces all other Youth Protection trainings and is required for all BSA programs.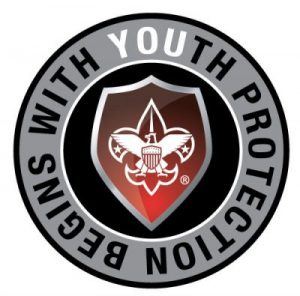 By October 1, 2018, all new and currently registered leaders will be required to complete the updated training. The new training reflects the BSA's commitment to the safety of all youth. In addition:
Adults accompanying units on activities who are present at the activity for 72 hours or more, must be Youth Protection Trained and officially registered with the BSA. The 72 hours need not be consecutive.
New leaders are required to take Youth Protection Training prior to registering with the BSA.
Units cannot re-charter unless all unit leaders have completed the New YPT training and remain current every two years.
Adult Youth Protection Training is required for adult program participants 18 years or older.
Parents and guardians are strongly encouraged to take the training.
Institutional Heads and Lion and Tiger Adult Partners are the only positions not required to take Youth Protection Training.
If you ever have any concerns about other leaders and their compliance with youth protection rules (two adults at all times with all Scouting youth, both "inside and outside" of Scouting events; separate sleeping accommodations; separate shower/bathroom facilities) call the Northern Star Council Youth Protection Tip line at 1-888-213-0364.
TAKING THE TRAINING
To take the training visit www.my.Scouting.org and login if you are an existing member, or create a new account if you are new and about to register with the BSA. Once on www.my.Scouting.org, click on the Youth Protection icon, add the Mandatory Training as a refresher. Click on the My Learning tab and select the training from your Plan. Once the training is complete, existing member's training records will automatically be updated with the certification. All new to Scouting wishing to register must print their certificate and submit it with their application to the council service center.
PRINTING TRAINING COMPLETION CERTIFICATE
The training certificate will only be available for printing after completing the three required training modules and passing the test which completes the Youth Protection Training. It may take an hour or so for your training certificate to become available. It will be found by logging back on to www.my.Scouting.org and selecting the menu button in the upper left corner and clicking on My Dashboard. The certificate can be opened for printing by clicking the print icon on the right side. After clicking the print icon, the certificate opens as a pdf that can be printed and/or saved.
Questions or technical issues contact Member Care at (972-580-2489) or myscouting@scouting.org.
YOUTH PROTECTION TRAINING FOR YOUTH
Youth Protection Training for Youth is also an extremely important step in ensuring thast all youth in Scouting are safe. Every Scouting unit is expected to provide this training annually to all new families, and provide the opportunity for all members every two years as a refresher. These videos are available at: http://www.northernstarbsa.org/youth-protection (under documents) and include:
"It Happened to Me" for Cub Scout-age youth
"A Time to Tell" for Boy Scout-age youth
"Personal Safety Awareness" for Venturing-age youth
Please conduct the appropriate Youth Protection Training for Youth in your unit at least once a year, prior to your unit's rechartering process. Thank you for taking the time necessary to ensure that all Scouting volunteers and youth members have a safe environment to experience everything Scouting has to offer.
Contacts
Anthony Schuft
Training Chairman
Anthony.Schuft@lmdbsa.org