Lake Minnetonka Units highlighted in National Article on Scouts BSA!
Several Scouts BSA Troops from Northern Star Scouting were featured in recent Minnesota Public Radio article (6 Months In, Girls in Scouts BSA Are Forging Their Path) that has now been published nationwide.
Included in the featured units and Scouts is Erin Olson and Rowan Akins of Scouts BSA Troop 5283!  In addition, Troop 7091 in St. Paul discussed attending summer camp for the first time.
Hear from Scouts BSA girls on their experience joining and being a part of Scouts BSA!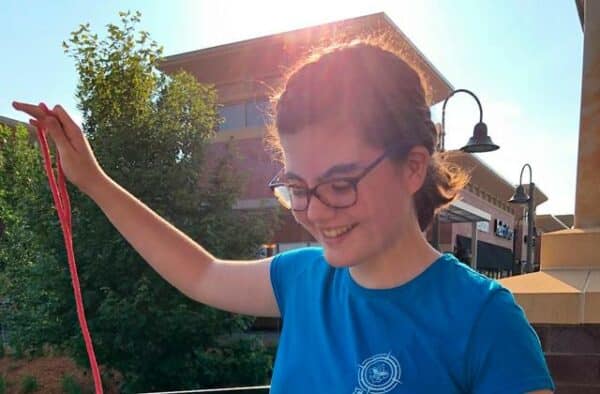 In this July 23, 2019, photo, Erin Olson of Scouts BSA Troop 283 Girls of Wayzata, Minn., prepares to tie a knot during a recent troop gathering. After years of lobbying by girls and their families, Boy Scouts now is known as Scouts BSA, open to boys and girls, ages 11 to 17. (John Nguyen/Minnesota Public Radio via AP)