Lake Minnetonka District Scouts volunteered with their parents to work at the St. Paul Winter Carnival 2019
Lake Minnetonka District Scouts and their parents volunteered to work various booths at the St. Paul Winter Carnival.
The photos below, of  Zack and his father Lee from Pack 283 – Wayzata, were taken as the Scouts lined up for the Grand Parade.  During the parade the Scouts were called out by the Grand Marshall as they walked by the reviewing stand.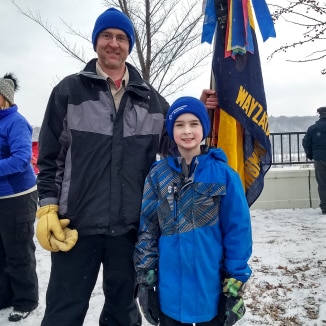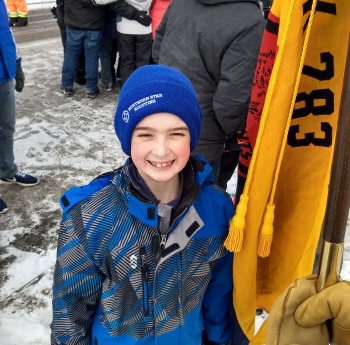 ---
Help is needed at the St. Paul Winter Carnival – Jan 24 – Feb 3, 2019
The 2019 St. Paul Winter Carnival is almost here (January 24 – February 3) and Northern Star Council has been selected by King Boreas as the focal non-profit organization for this year. But we still need more Scouts and volunteers, particularly in three critical events.
Grande Day Parade – Saturday 1/26  Noon to 4PM
Outdoor Volunteer – Sunday 1/27 3PM to 5PM
Outdoor Volunteer – Thursday 1/31 5PM to 8PM
The Royal Family will attend these three events, including King Boreas who is a key Scouting volunteer.
Please email Michael Gabiou at mgabiou@northernstar.orgor text him at 651-353-7060 as soon as possible and he will personally sign you up.
All volunteers receive a Northern Star Scouting 2019 Winter Carnival stocking hat.