James J. Hill Days – Coaster Cart Derby – Race Results and Photos
Lake Minnetonka District Scouts Win The Day!
Over 450 race enthusiast turned out to watch the Scouts race their coaster carts at break neck speeds down the hill next to the post office during the James J. Hills Days event on Saturday, September 10, 2016. The winner of the race, Cullen W. captured one of his runs with his GO PRO helmet camera. Watch the YouTube video and check out the race results and photographs.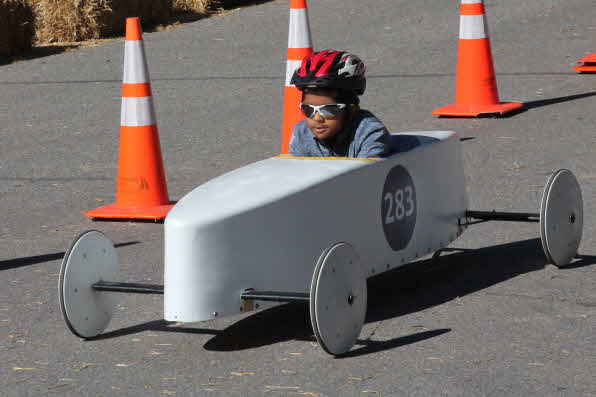 Race Results and Photographs