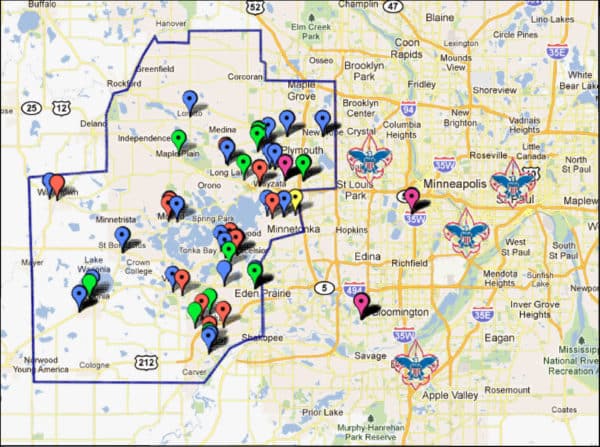 View or Update Your Unit's Contact Information
By clicking the link below you will be directed to the Google map for Lake Minnetonka District. The map includes the location of each scout unit, it's charter orgainaization, a link to its website, and the contact information for each of its key adult leaders.
To update the information listed on the map, please use the link provided below.
View Unit Map Update Your Unit's Information
Download Units' Key 3 Contact Information (.xlsx)
REQUIRED:
In addition to making the posiiton changes to the district unit map page, the unit position change form must be completed and returned to your district executive.