FISH N' FRY CAMPOREE – Updated Larger Events – Registration Open – May 5-7, 2017
Spring Camporee 2017
Registration Now Open
Webelos Encouraged to Attend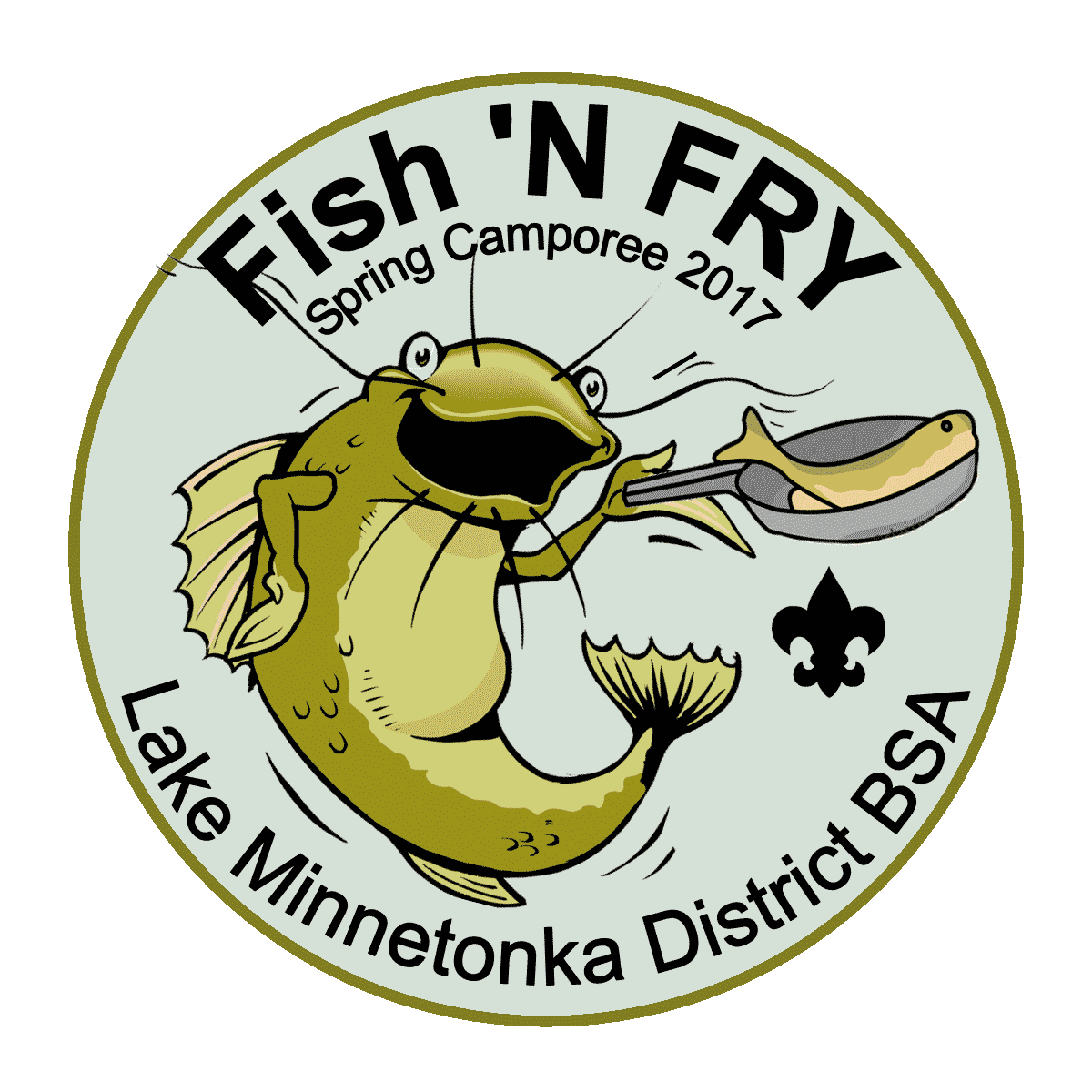 Informational Flyer
Come join your fellow Boy Scouts, Venturers, and Webelos for a FULL WEEKEND of fun and excitement at Tonkawa Lodge at Camp Stearns. You will enjoy a fun weekend fly and spin casting demonstrations, the fishing merit badge, and various fishing contests. There will be other traditional spring camporee activities such as field games and competitions (MINNOW RACES), the climbing tower, and the campfire program.
The event has gotten larger; additional events were added to support the crowds of Scouts and Scouters. The documents on the Camporee Resource page have been updated. Please use the large blue link below for additional Information and Registration.
The camporee will take place at the new Tonkawa Lodge located at Camp Sterns. Indoor overnight camping is available, but limited to 48 bunks. However, there is plenty of unlimited outdoor spring camping.
WEBELOS are encouraged to attend for the day or stay for the weekend. There will be activities for the Webelos as well as the parents.
This will be a fantastic event you won't want to miss! COME OUT JUST FOR THE DAY or STAY THE WHOLE WEEKEND! Great event for LDS units!
Price per Person – $12.50 (One price – all day Saturday or stay the weekend).
Optional: additional $5.00 per person for indoor sleeping space.
Check-in starts at 6:00PM Friday and the event runs through 9:00AM Sunday morning. All Scouts and their guests are  invited. We hope to see you at this great event to get out and move at Camp Sterns. 
Additional Information and Registration
Daron Meyers
Activities Chairman
Daron.Meyers@lmdbsa.org
Post expires on Monday May 8th, 2017